Remote Learning, Face Masks – Health Sciences Education Adapts During COVID-19
October 7, 2020 | By Robin Marks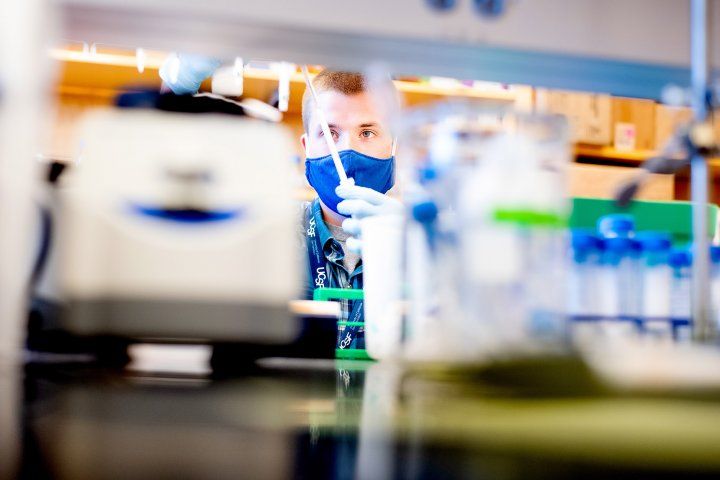 When Mihir Joshi started medical school at UC San Francisco last fall, he expected to spend the year doing what most first-year students do: study the science of medicine and begin learning the ropes of the clinical environment.
But just months later, in March, Joshi and all the students in the University's professional degree programs – dentistry, medicine, nursing, pharmacy, and physical therapy – and the Graduate Division had their education upended by the COVID-19 pandemic as shelter-in-place orders went into effect.
For Joshi, that meant that the time he would ordinarily spend shadowing and interacting with doctors in the hospital turned into an online experience, at least until August, when he was allowed to go back to an in-person clerkships. "It's been a lot, trying to make up that experience with remote learning. It's been very piecemeal," he said.