Employee Development Grants For School of Medicine Career Staff Employees
T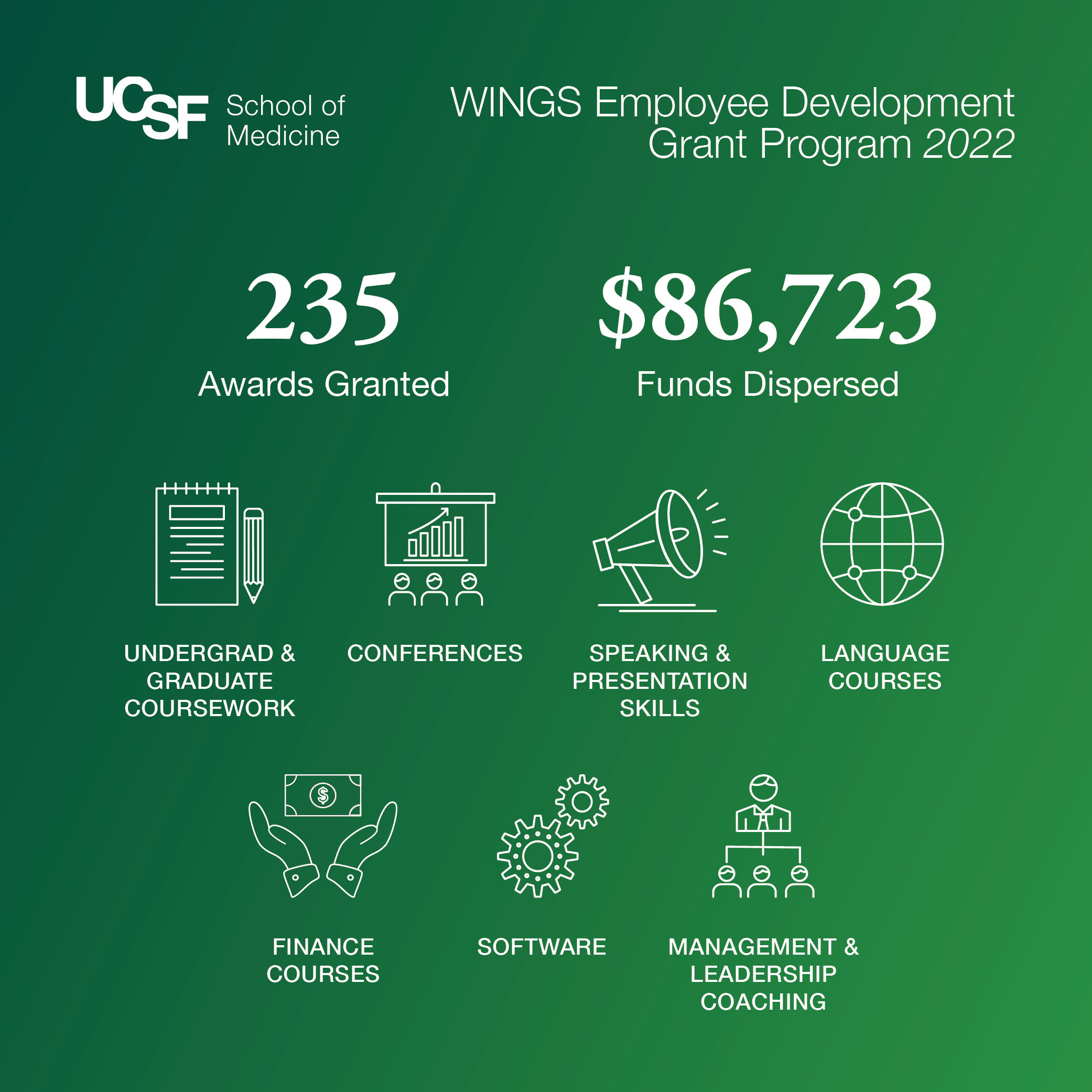 he WINGS Program provides tuition reimbursement assistance for the professional and career development of the School's career staff employees. The Program's goal is to aid in developing skills, knowledge and other qualities which prepare career staff employees for growth within the University.
The Dean's Office provides annual funding in support of this employee development grant program. The School of Medicine endorses paid release time for courses which cannot be scheduled outside of work hours. Paid release time is left to departmental management's discretion, as release time may not always be feasible due to operational necessity. The Dean's Office administers the program's application, selection, and reimbursement processes on a quarterly basis.

Application & Deadlines
The WINGS Application is a two-part process:
Applicant must complete the online application. Link will be available here when application period opens.
An online Supervisor Endorsement Form needs to be completed by the applicant's supervisor.  It is the applicant's responsibility to ensure their supervisor completes the form.  Instructions regarding the supervisor form are detailed in the online application.
2023 Application Deadlines
| | | | |
| --- | --- | --- | --- |
| Application Period Opens | Application Period Closes at 5pm on | Award Notifications to Applicants | For Courses Starting in the Period from: |
| January 5, 2023 | February 1, 2023 | February 8, 2023 | February 15th to May 31st |
| April 5, 2023 | May 3, 2023 | May 10, 2023 | May 15th to August 31st |
| July 7, 2023 | August 2, 2023 | August 9, 2023 | August 15th to November 30th |
| October 4, 2023 | November 1, 2023 | November 13, 2023 | November 15th to February 29th |