The first five years of Differences Matter launched with six focus areas, each led by faculty and staff Dean's Diversity Leaders: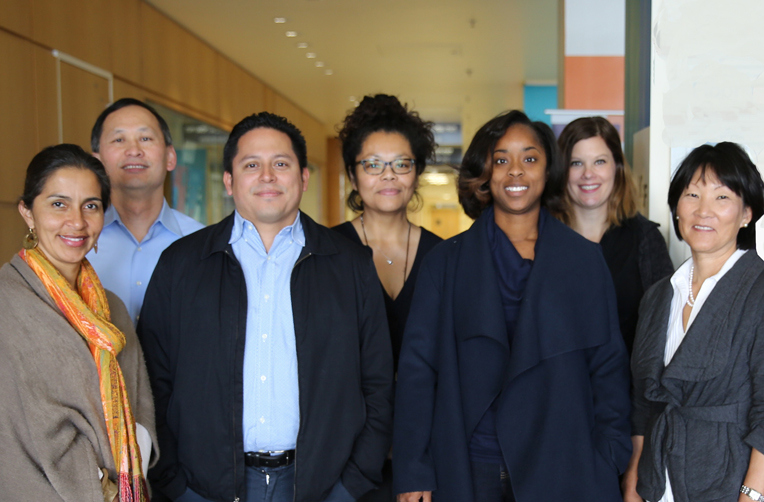 Leadership: Develop an informed, committed and diverse leadership who are dedicated to advancing diversity, equity and inclusion in all mission areas and at all UCSF sites.
Climate and Recruitment: Increase the diversity of our faculty, residents and professional staff and increase the personal competencies of all our professionals in teaching, leading and managing a diverse community.
Education: Cultivate the highest quality, most inclusive learning environment for our medical students and residents.
Clinical Care: Identify and address health care disparities in the clinical environments, UCSF and UCSF affiliates and ensure that health care professionals are skilled in working with diverse communities.
Research: Increase the diversity of our scientific workforce and our clinical trials participants and work to ensure that our discovery engine provides better insights into the health and health care needs of our increasingly diverse population.
Pipeline, Outreach and Pathways: Establish UCSF as a destination for those who seek to eliminate opportunity disparities in our communities.
Outcomes
Outcomes from the initiative can be found on Promising Practices and Resources, and metrics are visualized on Diversity Data Stories as well as on our DEI Timeline.
Dean's Diversity Leaders
Suzanne Kawahara, MBA

Diana Kim

Noelle Lee

Peggy Weix
Executive Advisory Board
Upon launch, Dean Talmadge King charged a twenty-six member Executive Advisory Board (EAB), composed of leaders from several UCSF and School of Medicine departments and offices, to oversee the initiative.  As the work progressed, the EAB specialized to a mission-specific group responsible for ensuring the success of each component of the initiative and the success of the individual Dean's Diversity Leaders through sponsorship
Bobby Baron, MD

Sue Carlisle, MD, PhD

John Davis, MD, PhD

Tejal Desai, PhD

Nancy Duranteau

Kevin Grumbach, MD
Dan Lowenstein, MD
Bruce Obviagele, MD
Catherine Park, MD
Judy Young, MPH 
Connie Yu