Office Management, Administration, and Recruitment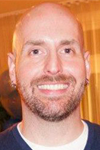 Padric McCaig, Office Administrator for the Dean's Office Management Unit, serves as the front desk liaison, is responsible for reception coverage as well as managing overall functions of the office environment. He supports the School of Medicine Space Team and manages the calendar for the Vice Dean for Administration and Finance, Maye Chrisman, and provides calendar support for the Associate Dean and Chief of Staff, Olivia Herbert. Padric also coordinates the School of Medicine WINGS Program and assists with the administration of other programs such as the Leadership Development Program for staff and the annual "STAR" Achievement Awards.
Contact Padric regarding:
General inquiries for the School of Medicine Dean's Office
Scheduling for Maye Chrisman, Vice Dean for Administration and Finance
Signature requests and scheduling inquiries for Olivia Herbert, Associate Dean and Chief of Staff
Dean's signature requests
School of Medicine WINGS Program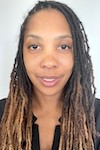 Kristen Newhouse, Executive Assistant to Dean Talmadge E. King, Jr., manages Dean King's busy schedule. She coordinates travel, prioritizes activities and meetings, and also helps coordinate meetings with department chairs and other campus leadership.
Contact Kristen regarding:
Appointments for Dean Talmadge E. King, Jr.
Chairs and Directors meeting requests
Other requests related to the dean's activities
For the dean's signature requests, please contact Padric McCaig.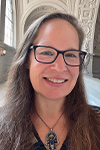 Deborah Reiter, Administrative Director, Management Unit, has been in the Dean's Office more than 18 years and is responsible for the day-to-day administration of the Management Unit. She is involved in many of the ongoing projects and programs for the Dean's Office and the School of Medicine. She staffs School of Medicine committees, oversees the coordination of leadership recruitments conducted by the Dean's Office (e.g., Chair and Director positions), assists in managing the SOM Leadership Development program, as well as other programs and projects for the School. If she doesn't know the answer, she'll know who to ask!
Contact Deborah regarding:
Problem solving on work flow or general administrative issues within the Dean's Office or the School of Medicine
Chair and Director, or other SOM leadership recruitment questions or issues
SOM Leadership Development Program information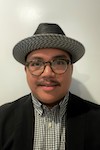 Vic Sanvicente, MPA, Academic Recruitment Coordinator, coordinates Chair and Director Recruitments conducted by the Dean's Office.
Contact Vic regarding:
Chair and Director Searches.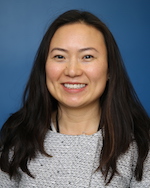 Samantha Yee, Director, Administrative Services, serves as an advocate for the School of Medicine on Campus and UC-systemwide policy, and implementation of strategic initiatives, with a particular focus on human resources. She leads the recruitments and HR actions for SOM department chief administrative officers (CAOs) and Dean's Office managers. Her specific projects and programs include the SOM Leadership Development Program (LDP); Staff Appreciation and Recognition Plan "STAR" Achievement Awards; Clinical Enterprise Management Recognition Plan (CEMRP2), and staff engagement.
Contact Sam regarding:
Advocacy for Campus and UC-systemwide initiatives and process improvement projects
Manager recruitment questions or issues
Questions about LDP, STAR Achievement Awards, and CEMRP2 programs
Communications and Events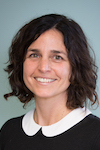 Stephanie Belger, Director, Strategic Initiatives, leads the planning and implementation of short- and long-term School of Medicine initiatives. She provides strategic leadership by designing, implementing and managing complex programs spanning across departments and the university. Her specific projects and programs include Differences Matter; the SOM Strategic Plan; annual Leadership Retreat and other SOM events; leadership driven initiatives; and faculty and staff awards.
Contact Stephanie regarding:
Questions about School of Medicine events, honors and awards, staff engagement projects, staff and faculty development programs and all initiatives stemming from the annual School of Medicine Leadership Retreat.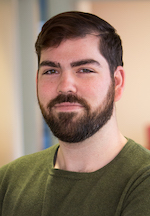 Arego Mitchell, Digital Communications & Social Media Specialist, manages the School of Medicine website and social media properties including Twitter, Facebook, Instagram, and Youtube. In addition to crafting digital communications strategies & content, Arego also provides graphic design and video production support to the Dean's Office.
Contact Arego regarding:
The School of Medicine website
Social media strategy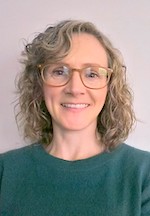 Cora Palmer, Medical Education Communications Manager, guides communications for the Vice Dean for Medical Education's Office including leadership messages. She develops communication strategy and messaging for new medical education initiatives, produces marketing collateral for Admissions and outreach, and authors content for medical education newsletters, websites, and news stories.
Contact Cora regarding:
Questions about the Bridges Newsletter
Story ideas about Medical Education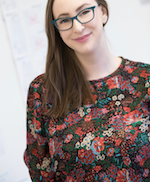 Lesley Snyder, Director, Leadership Communications, oversees all communications activities for the School of Medicine. She provides communications counsel to School of Medicine senior leadership, leads all internally focused communications, writes and edits web stories, speeches and key messages, produces special reports, and collaborates with the Office of Communications to manage emergency communications and media relations.
Contact Lesley regarding:
Questions about School of Medicine publications 
Story ideas in any of our mission areas
Vetting and coordination of internal or external School of Medicine leadership team speaking opportunities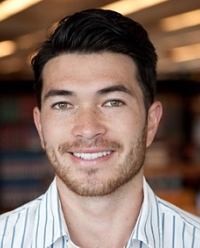 Mark Wooding, Senior Producer Director, is the photographer, animator, and videographer for the UCSF School of Medicine. 
Contact Mark regarding:
Event photography or video needs.
Affiliations and Compliance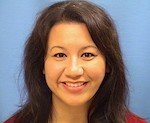 Karla Goodbody, Affiliations, Outreach and Compliance Coordinator for the School of Medicine, works directly with the Vice Dean, Neal Cohen, on managing faculty members' outside professional activities and University-sponsored service and affiliation agreements. For foreign-trained physicians, she coordinates the application process with the Medical Board of California. Karla works closely with the other members of the SOM Academic Affairs team. A self-described UCSF nerd, Karla gains immense satisfaction from working with thoughtful faculty and staff across the campus.
Contact Karla regarding:
Scheduling requests for Vice Dean Cohen

Stock and stock option disclosures and valuation

Faculty consulting agreements reviews

Faculty Professional and Volunteer Service Agreement requests

Medical Board Section 2113/ 2168 applications

UC OATS Governance Board
Space Management
Karin Wong, Director, Space Strategy, works closely with Vice Dean Bruce Wintroub to advise Dean King on all projects, policies, and operations related to space management. With the assistance of Adrian Miu, Karin also staffs the SOM Space Committee, participates in the Campus Space Workgroup, facilitates campus construction and redevelopment projects, and assesses department space use/requests. There is never a dull day in the world of space management, but Karin is grateful for the opportunity to work closely with thoughtful school, campus, and department leaders to advocate for the highest and best use of our shared space resources.
Contact Karin regarding:
Space management guidance/training
SOM space policies
SOM space requests
Campus/SOM space utilization metrics