2021 Recipients
Kristen Fox, RN, MS
Nurse Manager, Neurology Clinical Research Unit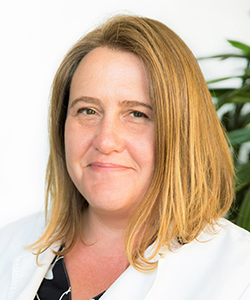 Kristen Fox, RN, MS, Nurse Manager for the Neurology Clinical Research Unit, is a tireless advocate for research participants and excellence in clinical research. Like Holly Smith, Kristen attacks ineffectiveness with a tenacity and vigor that leaves only positive change in its wake. She takes research participants' issues to heart in the most passionate ways—as a true activist. Because of her ability to work broadly and collaboratively, always with a curious and solutions-oriented approach, Kristen is often called upon to help solve the most complex challenges and was a critical leader in the development of the Weill Clinical Research Institute. It is because of her dedication, and others like her, that UCSF's clinical research is known around the world as pioneering.
I am honored to receive the Holly Smith Award and proud to be part of the institution he transformed.  He valued innovation, personal relationships, and humor, and I hope to contribute these as well.
Stephen Hauser, MD
Director, UCSF Weill Institute for Neurosciences and Professor, Neurology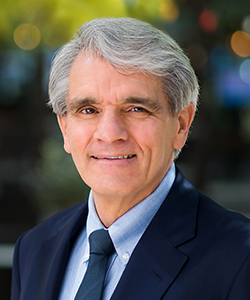 Credited with growing a department to new heights and translating research to help patients, Stephen Hauser, MD, has the vision, scientific prowess, and tireless pursuit of knowledge that mirrors that of Holly Smith. Steve has achieved amazing accomplishments in research, in particular with the FDA approval of Ocrevus, a B-cell therapy to combat multiple sclerosis. The UCSF Weill Institute for Neurosciences, the gift of which was inspired by Steve's vision, will have a long-lasting impact on the Departments of Neurology, Psychiatry, Neurosurgery, the basic neurosciences, and the neuroscience graduate program. Yet despite his extensive commitments as a world-renowned researcher, department chair and clinician, Steve's first love is mentoring junior people, and he spends an incredible amount of time, energy and resources supporting those interested in the neurosciences. His accomplishments and commitment are of lasting benefit to the department, the institution, and humanity.
Holly Smith set an enduring example: he embodied generosity, good humor, and above all the highest standards of academic excellence. His impact on UCSF was profound, and it is a huge honor to receive this award that bears his name.
Michael Kincaid
Data & Business Intelligence Architect, Dean's Office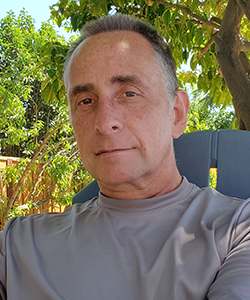 Throughout his tenure at UCSF, including in his current role as the Data & Business Intelligence Architect for the School of Medicine Dean's Office, Mike Kincaid has improved business operations by creating successful tools and solutions that focus on efficiency. Mike is one of those rare people that can clearly understand business needs and translate them into an effective technology solution. He is curious, thoughtful, and kind in his approach, reaching out to departments for feedback and collaboration as he builds and refines financial tools. Many of the systems he develops are so efficient and user-friendly that they are adapted by other schools and units. Mike actively listens with an open mind and then delivers products that not only meet the needs of the customers, but that also reflect his incredibly creative approach to crafting solutions.
Gobsmacked!  To my ears this word sounds humorous with a touch of grace.  Yet its meaning best describes my reaction to receiving the Holly Smith Award.  I am humbled by the kind words of my peers in the nomination and am proud they feel I have influenced their work lives and the school in a positive and meaningful way.  Receiving this award is truly a great honor!
Jyothi Marbin, MD
UCSF-UC Berkeley Director of the Joint Medical Program and Associate Professor, Pediatrics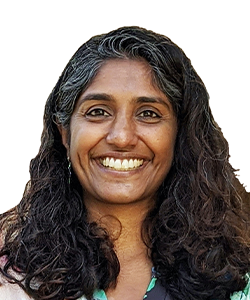 As Associate Professor in Pediatrics and newly appointed UCSF-UC Berkeley Director of the Joint Medical Program, Jyothi Marbin, MD, has made tremendous impact in diversifying our residency, developing and implementing curriculum, promoting community partnerships, and applying an "equity lens" to all she does. Her track record of opening the pathway for young UIM physicians and scientists will have a long-lasting impact, not only through the patients they serve, but as a model for other departments, schools, and universities. Perhaps more important still is the impact that her work will have on the thousands of patients treated by physicians trained here who come from similar backgrounds and share a similar racial and cultural history. Jyothi's work is consistently beyond her job description, demonstrates creativity and humor, and has resulted in changing the tide for those who have historically been denied access to the medical academy.
I am thrilled to be a recipient of this year's Holly Smith Award! I am honored to be joining this prestigious group of award winners. I have so much gratitude to my colleagues at UCSF  - including the amazing learners I have the joy of working with - for providing a community that supports, challenges and inspires me every day.
Previous Recipients
Faculty
Aimee Medeiros (2020)
Nancy Ascher (2020)
Claire Brindis (2019)
David Wofsy (2019)
Ellen Laves (2018)
Elizabeth Harleman (2018)
Bruce Miller (2017)
Shonul Jain (2017)
Ron Arenson (2017)
Joseph (Mike) McCune (2016)
S. Andrew Josephson (2016)
Sue Carlisle (2015)
Nancy Adler (2014)
Samuel Barondes (2013)
Molly Cooke (2012)
Diana Farmer (2011)
Donna Ferriero (2010)
George Rutherford (2009)
Robert Wachter (2008)
Helen Loeser (2007)
Dan Lowenstein (2006)
Lawrence Tierney (2005)
Kanu Chatterjee (2004)
Diane Colby (2003)
Ira Herskowitz (2002)
Keith Yamamoto (2001)
Neal Cohen (2000)
Staff
Jon Rueter (2020)
Rosalie Gearhart (2020)
Margaret Damiano (2019)
Maxine Davis (2019)
Alissa Perrucci (2018)
Rebecca Hoh (2018)
Jessica Wolf (2017)
Maria Novelero (2017)
Wylie Liu (2016)
Shary Eiser (2016)
Clarice Estrada (2015)
Cathy Duran (2015)
Cliff Skinner (2014)
Sally Mead (2013)
Alicia Velasquez (2012)
Laurae Pearson (2012)
Vivian Robinson (2011)
Cathryn Thurow (2011)
Isaac Sato (2010)
Marge O'Halloran (2009)
Kathy Healy (2008)
Cathy Garzio (2007)
Vickie Lewis (2006)
Georgina Lopez (2005)
Chuck Smuckler (2004)
Jaclyn Boyden (2003)