2023 Recipients
Rochelle Blanco


Academic Program Management Officer

, Traineeship in AIDS Studies Program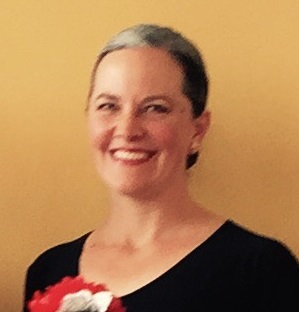 Rochelle Blanco has served as the administrator and driving force behind the Traineeship in AIDS Studies (TAPS) Program for the last 30 years. She goes above and beyond to not only manage the program but also engage with its content, forge lasting relationships with trainees and faculty, and exemplify the mission of the program and the UCSF PRIDE values. Rochelle is completely committed to helping post-docs excel to become the next leaders in HIV research. She has shepherded more than 200 postdoctoral fellows through the TAPS program, touching all of their lives, helping their fellowships be successful, and encouraging them to find meaningful careers. Rochelle's boundless intellectual curiosity, sensitivity, grace, humor, professionalism, and compassion infuse everything that she does, making her an invaluable asset to the program and the UCSF community.
It's an incredible honor and privilege to be able to devote more than three decades of my life to supporting the research and career development of truly amazing scholars at the Center for AIDS Prevention Studies in the UCSF School of Medicine.  My personal ethics demand that highest value be placed consistently on health equity and social justice, and this is exactly the set of values driving my colleagues in their fiercely dedicated and self-sacrificing work.  The daily opportunity to assist and work alongside visionaries devoted to excellence and respect has been my greatest teacher: my gratitude knows no bounds.
Kalpana Harish, MPH
Senior Administrative Director for the Division of Transplant Surgery, Division of Adult Cardiothoracic Surgery, and the Immunogenetics and Transplantation Laboratory (ITL)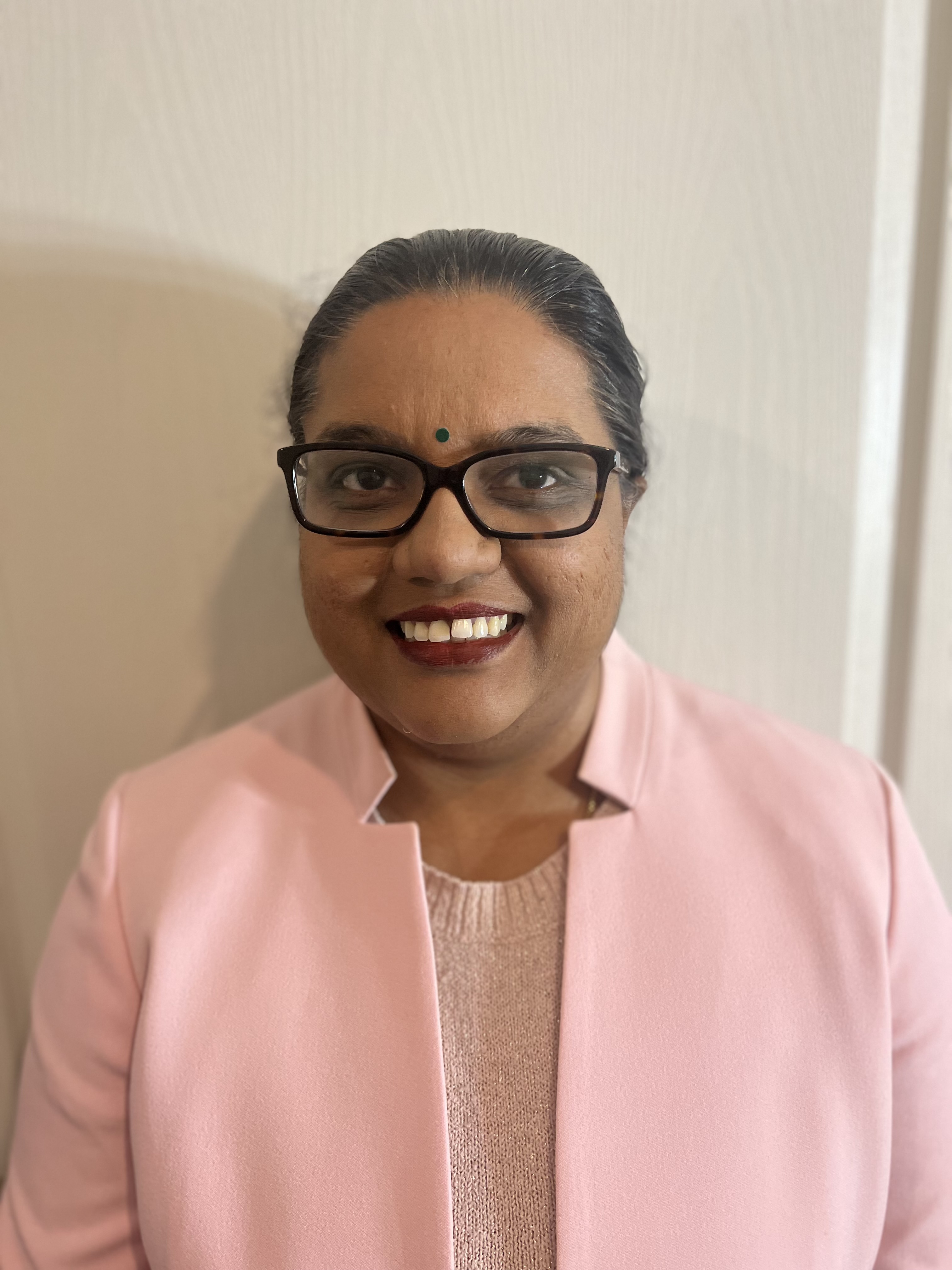 Kalpana Harish, MPH, serves as the Senior Administrative Director for the Division of Transplant Surgery, Division of Adult Cardiothoracic Surgery, and the Immunogenetics and Transplantation Laboratory (ITL). Her leadership spans one of the largest interprofessional teams within the Department of Surgery. She also provides oversight for the department's research programs and biostatistics core. Kalpana is always willing to tackle any challenge, regardless of whether it falls within her defined scope. Her initiative, coupled with insight and strategic thinking, translates to superior effectiveness in her role. Kalpana and her teams are always working hard to improve clinical care, research, and education and are committed to serving the organization and making a positive impact on others. Kalpana embodies the qualities of generosity, humor, open-mindedness, and patience, making her an invaluable asset to the organization.
I am deeply grateful for this prestigious award and humbled by the recognition of my work. It is a privilege to be part of such an exceptional team, and I share this honor with all of my colleagues who have supported and inspired me along the way. This award has inspired me to continue to strive for excellence and to find new ways to serve and strengthen our organization and the communities we serve.
Lucy Zumwinkle Kornblith, MD
Assistant Professor, Surgery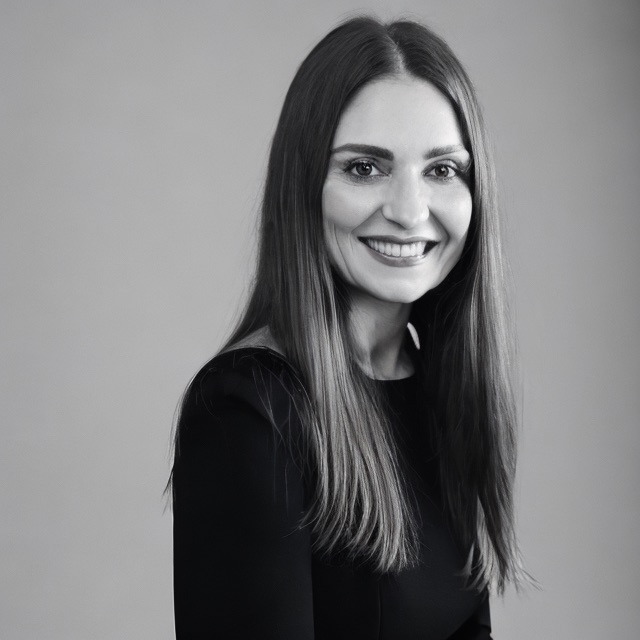 Lucy Zumwinkle Kornblith, MD, Assistant Professor of Surgery, is an exceptional clinician, educator, and researcher, and has made a significant impact during her time at UCSF. Dr. Kornblith is the co-founder and co-chair of the Muriel Steele Society, an inclusive community that supports and promotes women surgeons at all stages of their careers. With more than 400 members, the society has contributed to the improvement of recruitment and addressed aspects of gender inequality. Her collaborative approach to education has advanced the knowledge of students and residents throughout UCSF. Dr. Kornblith's exceptional clinical care and commitment to her patients has made her a role model to learners at all levels. Finally, her research has impacted the treatment of COVID-19, and her research on platelet genomics is so novel that it is opening a new field of study. Despite her numerous achievements and recognitions, Dr. Kornblith remains humble and inclusive, sharing her knowledge and expertise with others.
I am humbled and honored to be a recipient of the Holly Smith Award. To me, this award represents the values of excellence, innovation, and collaboration that I strive to embody in all aspects of my work at UCSF. I am grateful for the privilege and opportunity to be able to make an impact at UCSF. This award inspires me to continue to uphold the high standards that Holly Smith himself set for us all. I hope to serve as a role model for others and to inspire them to make a difference in their own work and in the lives of those around them.
Lucy Zumwinkle Kornblith, MD
Alicia Lieberman, PhD
Professor, Psychiatry and Director, Child Trauma Research Program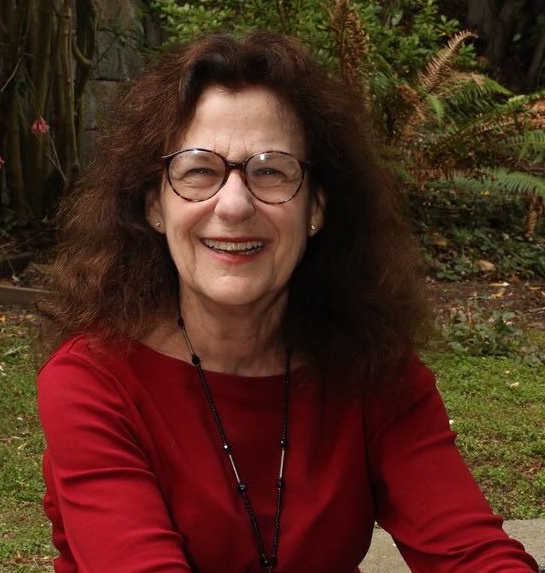 Alicia Lieberman, PhD, Professor of Psychiatry, has dedicated her life and career to improving the well-being of underserved youth and minority and low-income families. As the Director of the Child Trauma Research Program, she has created a legacy that will positively impact the child mental health care field for generations to come. Dr. Lieberman's trailblazing efforts have placed a spotlight on the importance of early childhood mental health on a global scale through her service, prolific writing, research, teaching, and advocacy. Despite facing difficult situations, Dr. Lieberman's humor and grace allow her to maintain a light-hearted and positive attitude, while still demonstrating professionalism and empathy.
Receiving the Holly Smith Award as I complete 40 years of UCSF service is an extraordinary honor. As "the heart of UCSF" for half a century, Holly modeled the standards of excellence, collaborative spirit and personal grace that make the university great. My career has been inspired by his example of building bridges between campuses and disciplines and promoting leadership for women and minorities. I am deeply grateful for this award.
Previous Recipients
Faculty
Diane Havlir (2022)
Leticia Rolon (2022)
Stephen Hauser (2021)
Jyothi Marbin (2021)
Aimee Medeiros (2020)
Nancy Ascher (2020)
Claire Brindis (2019)
David Wofsy (2019)
Ellen Laves (2018)
Elizabeth Harleman (2018)
Bruce Miller (2017)
Shonul Jain (2017)
Ron Arenson (2017)
Joseph (Mike) McCune (2016)
S. Andrew Josephson (2016)
Sue Carlisle (2015)
Nancy Adler (2014)
Samuel Barondes (2013)
Molly Cooke (2012)
Diana Farmer (2011)
Donna Ferriero (2010)
George Rutherford (2009)
Robert Wachter (2008)
Helen Loeser (2007)
Dan Lowenstein (2006)
Lawrence Tierney (2005)
Kanu Chatterjee (2004)
Diane Colby (2003)
Ira Herskowitz (2002)
Keith Yamamoto (2001)
Neal Cohen (2000)
Staff
Emily Leang (2022)
Fonda Smith (2022)
Kristen Fox (2021)
Michael Kincaid (2021)
Jon Rueter (2020)
Rosalie Gearhart (2020)
Margaret Damiano (2019)
Maxine Davis (2019)
Alissa Perrucci (2018)
Rebecca Hoh (2018)
Jessica Wolf (2017)
Maria Novelero (2017)
Wylie Liu (2016)
Shary Eiser (2016)
Clarice Estrada (2015)
Cathy Duran (2015)
Cliff Skinner (2014)
Sally Mead (2013)
Alicia Velasquez (2012)
Laurae Pearson (2012)
Vivian Robinson (2011)
Cathryn Thurow (2011)
Isaac Sato (2010)
Marge O'Halloran (2009)
Kathy Healy (2008)
Cathy Garzio (2007)
Vickie Lewis (2006)
Georgina Lopez (2005)
Chuck Smuckler (2004)
Jaclyn Boyden (2003)