2022 Recipients
Diane Havlir, MD
Professor, Medicine and Chief of the HIV/AIDS, Infectious Disease, and Global Medicine Division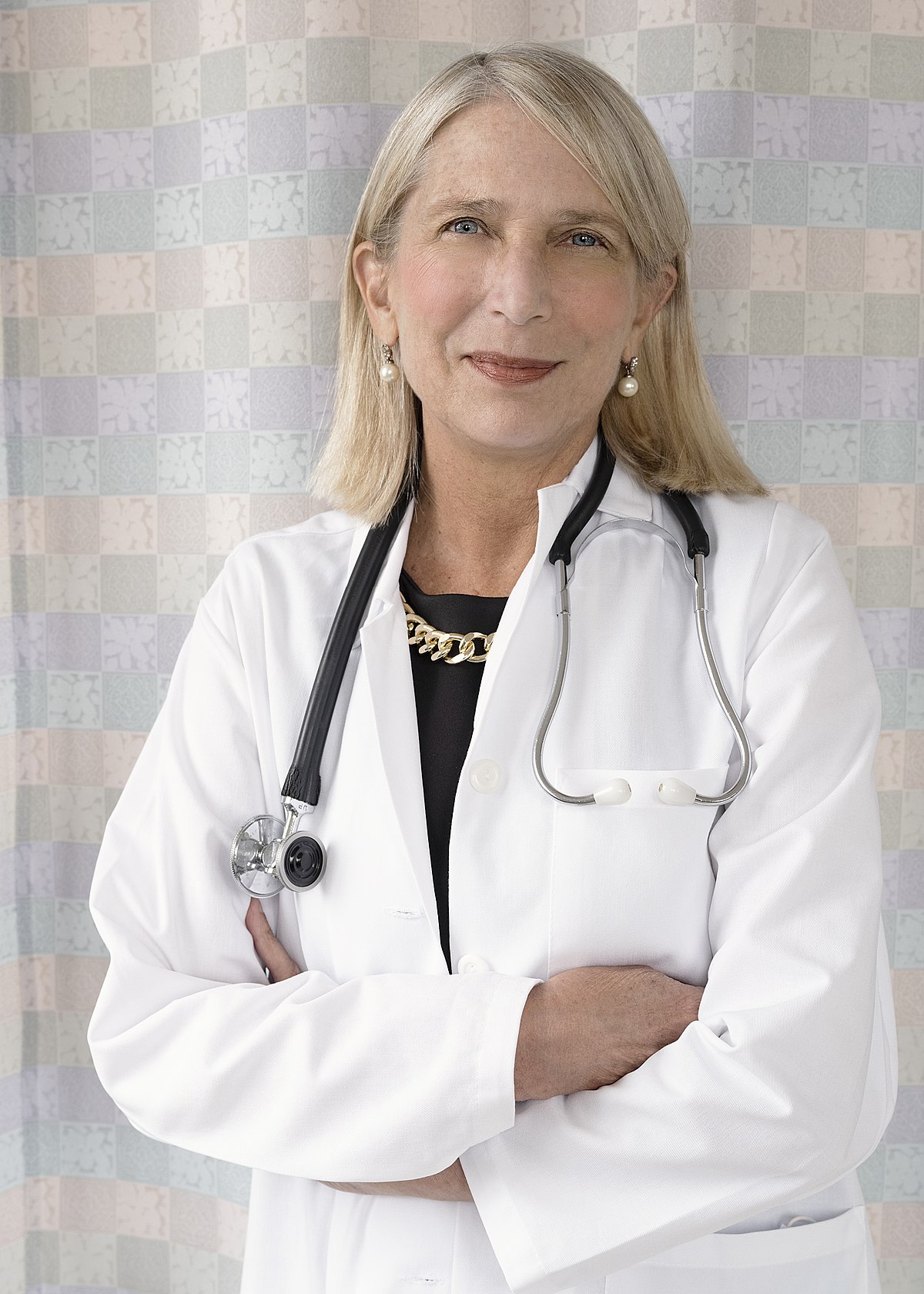 Diane Havlir, MD, leverages her leadership positions and platform to have a massive impact on whatever she is working on in infectious diseases, whether it be getting to zero new infections, zero deaths, and zero stigma with HIV in the city of San Francisco, or mitigating COVID-19. As a pioneer of innovations in HIV care in San Francisco, Diane's research continues towards her goal to accelerate the end of AIDS through the SEARCH-Sapphire study, which tests innovative prevention and treatment strategies intended to reach vulnerable populations left behind by current approaches. Her worldwide impact has elevated UCSF's profile as the premier institution for HIV research. When the COVID-19 pandemic came to San Francisco, Diane immediately became a large part of the city's response, advising the San Francisco Department of Public Health and starting a massive testing and vaccination program for LatinX populations in San Francisco, called Unidos en Salud. Diane's multiple and important roles at UCSF do not call for her to perform public service at this level, but her desire to help affected communities with mass action campaigns drives these activities instead. As stated in her nomination: "She is a shining example of how to bring the same rigor and excellence to service as she does to her superlative academic work."
I recall fondly how inspired I was having Dr. Smith as my first attending during residency at UCSF.  He was not only visionary, but he was kind and compassionate to our patients.  I am truly honored to receive this award in his name.
Emily Leang, MBA
Division Manager, Pediatrics ZSFG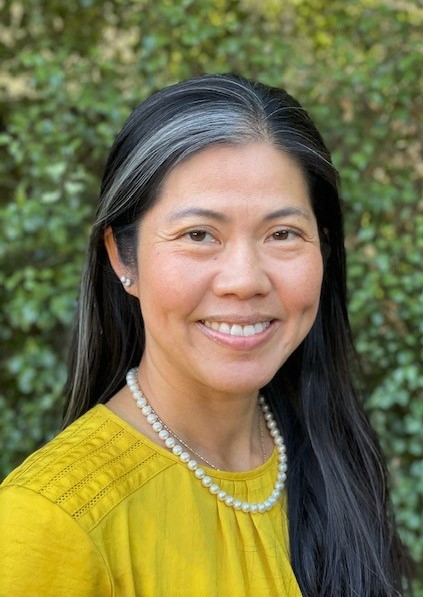 During her nearly 20-year career at UCSF, Emily Leang, MBA, has worked across three professional schools and two School of Medicine departments. Her exemplary work across multiple schools and divisions demonstrates her commitment to the institution, and our mission and values. Emily is an excellent leader who has tremendous organizational and interpersonal skills. She sets a high bar for herself, defines clear expectations for staff, and supports each team member so they can achieve their individual and collective goals. Emily is both a big-picture and detailed planner who has refined the budget planning process so that the division is better prepared for each successive year. Emily mentors several new division managers and among her peers, she is known as a thoughtful colleague, a creative collaborator, and a person of integrity. As her nomination states: "Like Dr. Holly Smith, Ms. Leang laughs easily, communicates her pride in her staff and colleagues, and is a ray of sunshine."
I am honored to be selected as a recipient of the Holly Smith award and for all that the award represents. I'm humbled to be linked with Dr. Smith, a great leader and special person, through this award. It is truly rewarding and very meaningful to know that my career and contributions at UCSF have been significant and impactful for others and for the institution.
Leticia Rolon, MD
Associate Professor, Medicine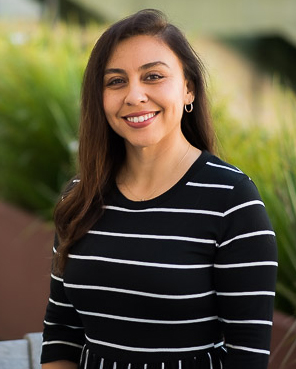 Leticia Rolon, MD, is a nephrologist who treats patients in the inpatient and outpatient setting with the goal to treat and prevent kidney diseases from progressing to end stage renal disease. She has a passion for medical education, works on curriculum development and implementation, and has made a tremendous difference in the training and professional development of UCSF students, residents, and fellows. Leticia is a truly beloved and transformational education leader. She is a superb teacher, who has an uncanny ability to distill complicated topics, and her commitment to addressing healthcare disparities in populations that have been historically marginalized by medicine is evident in her educational strategy. She is extraordinarily generous with her time, providing extra learning support to struggling students, participating in support groups for Latinx students, or hosting meals at her home. As stated in her nomination: "She is gregarious, social, full of humor and grace. Her medical student lectures are a lot of fun, and she is much adored by students. She is a truly generous and compassionate person."
I feel humbled to receive this award in honor of Dr. Holly Smith and to be a part of the UCSF School of Medicine, which has provided incredible support in my pursuit of my love for education. I am truly honored to be a part of this institution and hope to continue applying my privilege to help trainees devoted to improving the care of our patients!
Fonda Smith
Operations Manager, Memory and Aging Center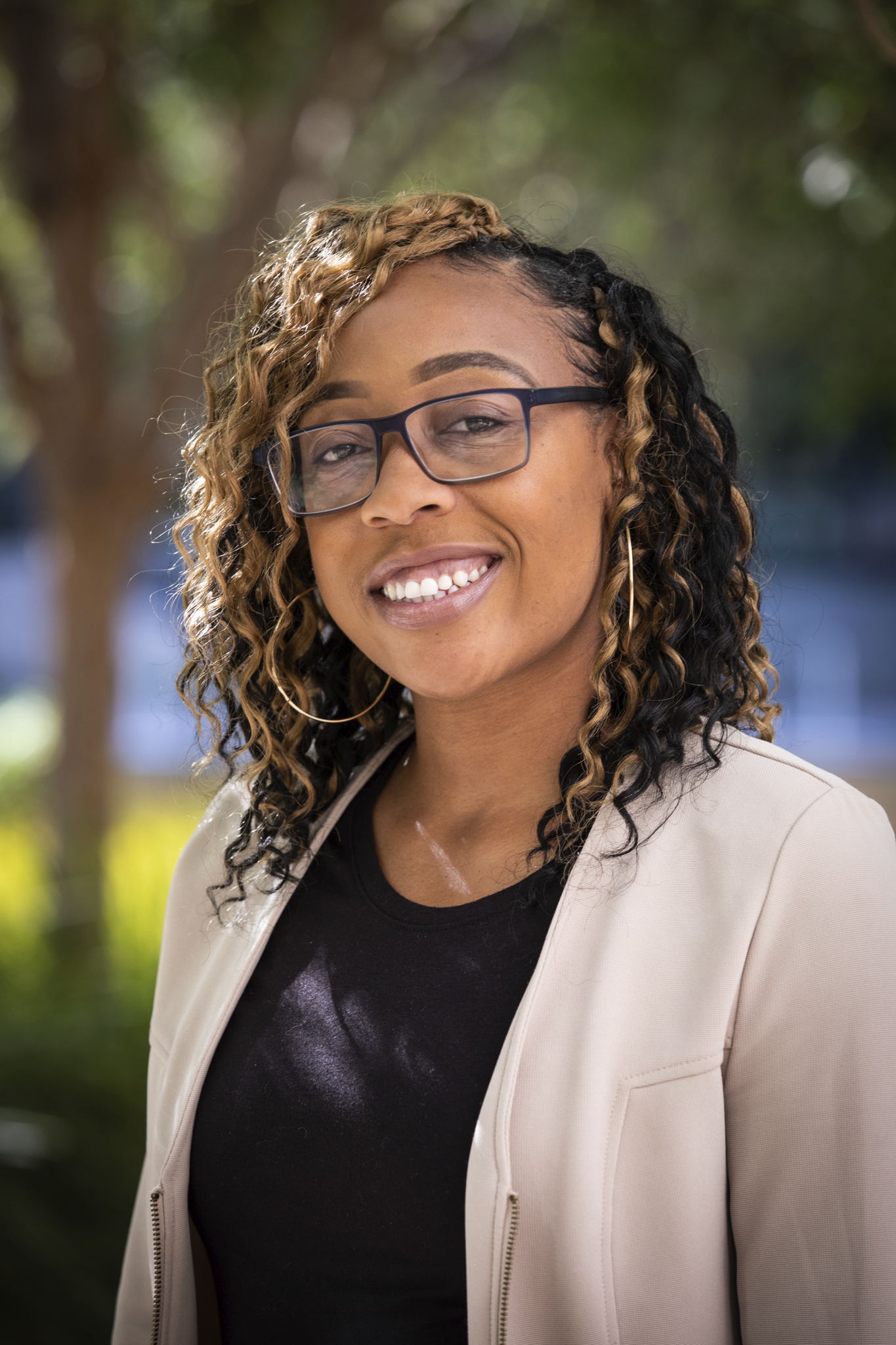 As Operations Manager for the Memory and Aging Center, Fonda Smith supports and trains new employees, oversees daily operating systems, and provides leadership to the core administrative team. With an aptitude for increasing efficiency and morale, Fonda approaches every situation with an eye for improvement and is an agile leader and master at process mapping. She demonstrates great enthusiasm in seeking out opportunities to build upon her already considerable ability, and applies newfound knowledge to improving her work environment. She has the gifts and aptitude for grassroots action in the area of diversity, equity, inclusion, and belonging (DEIB). In 2021, Fonda's skilled guidance led to the creation of a 10-minute film, "Walking Alone...The BLAC Experience", an intensely personal insight into living while Black in America. Fonda is a natural leader, and, as stated in her nomination: "She will go far and bring many people along with her."
It is such an honor to be a recipient of the Holly Smith Award. Holly understood and demonstrated the values of selflessness and strengthening connections, both of which are values that anchor the work that I do. I am incredibly humbled by this recognition of my contributions to the University and truly value the transformational leadership and commitment to excellence that Holly exemplified.
Previous Recipients
Faculty
Stephen Hauser (2021)
Jyothi Marbin (2021)
Aimee Medeiros (2020)
Nancy Ascher (2020)
Claire Brindis (2019)
David Wofsy (2019)
Ellen Laves (2018)
Elizabeth Harleman (2018)
Bruce Miller (2017)
Shonul Jain (2017)
Ron Arenson (2017)
Joseph (Mike) McCune (2016)
S. Andrew Josephson (2016)
Sue Carlisle (2015)
Nancy Adler (2014)
Samuel Barondes (2013)
Molly Cooke (2012)
Diana Farmer (2011)
Donna Ferriero (2010)
George Rutherford (2009)
Robert Wachter (2008)
Helen Loeser (2007)
Dan Lowenstein (2006)
Lawrence Tierney (2005)
Kanu Chatterjee (2004)
Diane Colby (2003)
Ira Herskowitz (2002)
Keith Yamamoto (2001)
Neal Cohen (2000)
Staff
Kristen Fox (2021)
Michael Kincaid (2021)
Jon Rueter (2020)
Rosalie Gearhart (2020)
Margaret Damiano (2019)
Maxine Davis (2019)
Alissa Perrucci (2018)
Rebecca Hoh (2018)
Jessica Wolf (2017)
Maria Novelero (2017)
Wylie Liu (2016)
Shary Eiser (2016)
Clarice Estrada (2015)
Cathy Duran (2015)
Cliff Skinner (2014)
Sally Mead (2013)
Alicia Velasquez (2012)
Laurae Pearson (2012)
Vivian Robinson (2011)
Cathryn Thurow (2011)
Isaac Sato (2010)
Marge O'Halloran (2009)
Kathy Healy (2008)
Cathy Garzio (2007)
Vickie Lewis (2006)
Georgina Lopez (2005)
Chuck Smuckler (2004)
Jaclyn Boyden (2003)