20 UCSF Students Receive First Gen Scholarship
December 5, 2022 | By Janah May Oclaman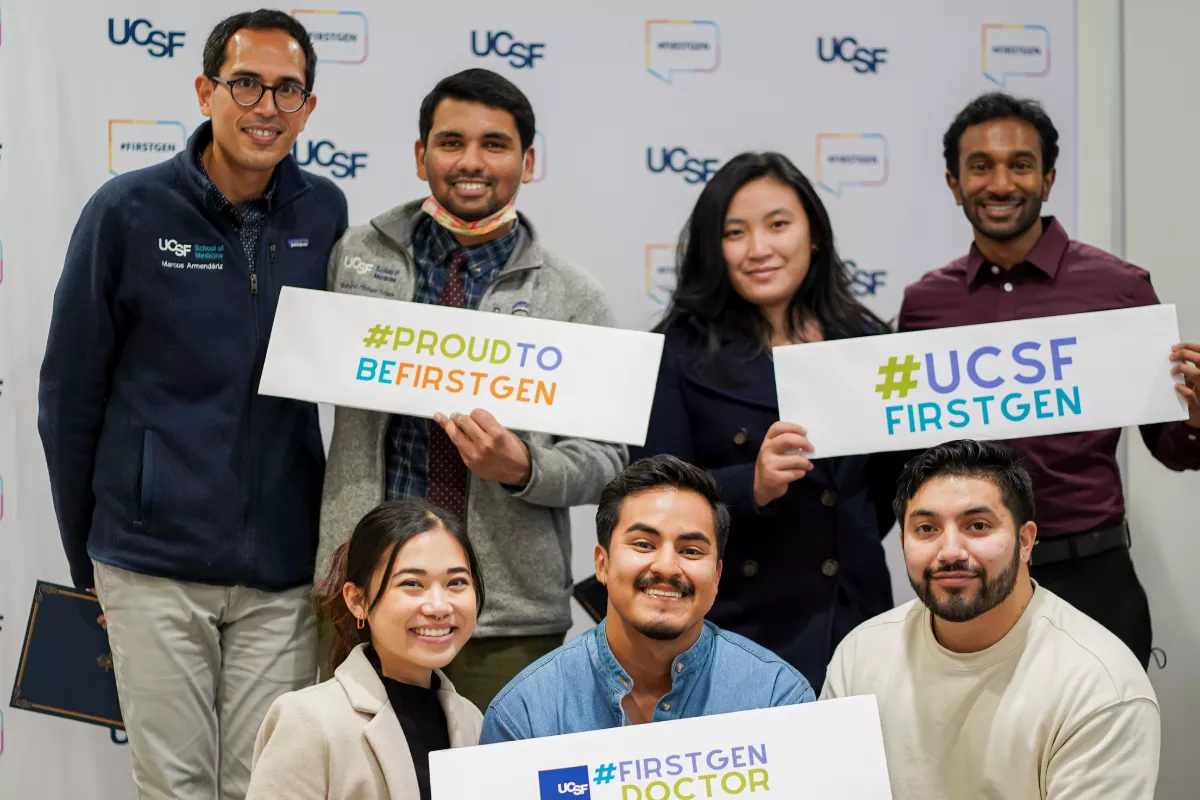 On November 15, 2022, UCSF First Generation Support Services (FGSS) held their First Gen Scholarship Award Dinner to acknowledge the 20 student-recipients, who actively make a positive difference in the first gen community. Student-recipients come from programs across UCSF Professional Schools and the Graduate Division. Each awardee receives $3,000 to support their educational goals.
This year's scholarship awardees, including 11 UCSF medical students, were selected from 79 applications reviewed by a panel of first gen alumni, faculty, and staff. The application process involved answering questions about experiences as a first gen student, how being first gen has influenced their academic journey, current contributions to the first gen community, and future plans.
First gen students – those who are within the first generation of their family to go to college – comprise approximately 30 percent of the UCSF student population. To qualify for the scholarship, students must be enrolled full-time, at least in their second year, and actively involved in the first gen community. Eligible first gen students were identified and invited to apply by First Generation Support Services.