White Coat 2023: "You Belong Anywhere You Want"
August 22, 2023 | By Chloe Sales, MS3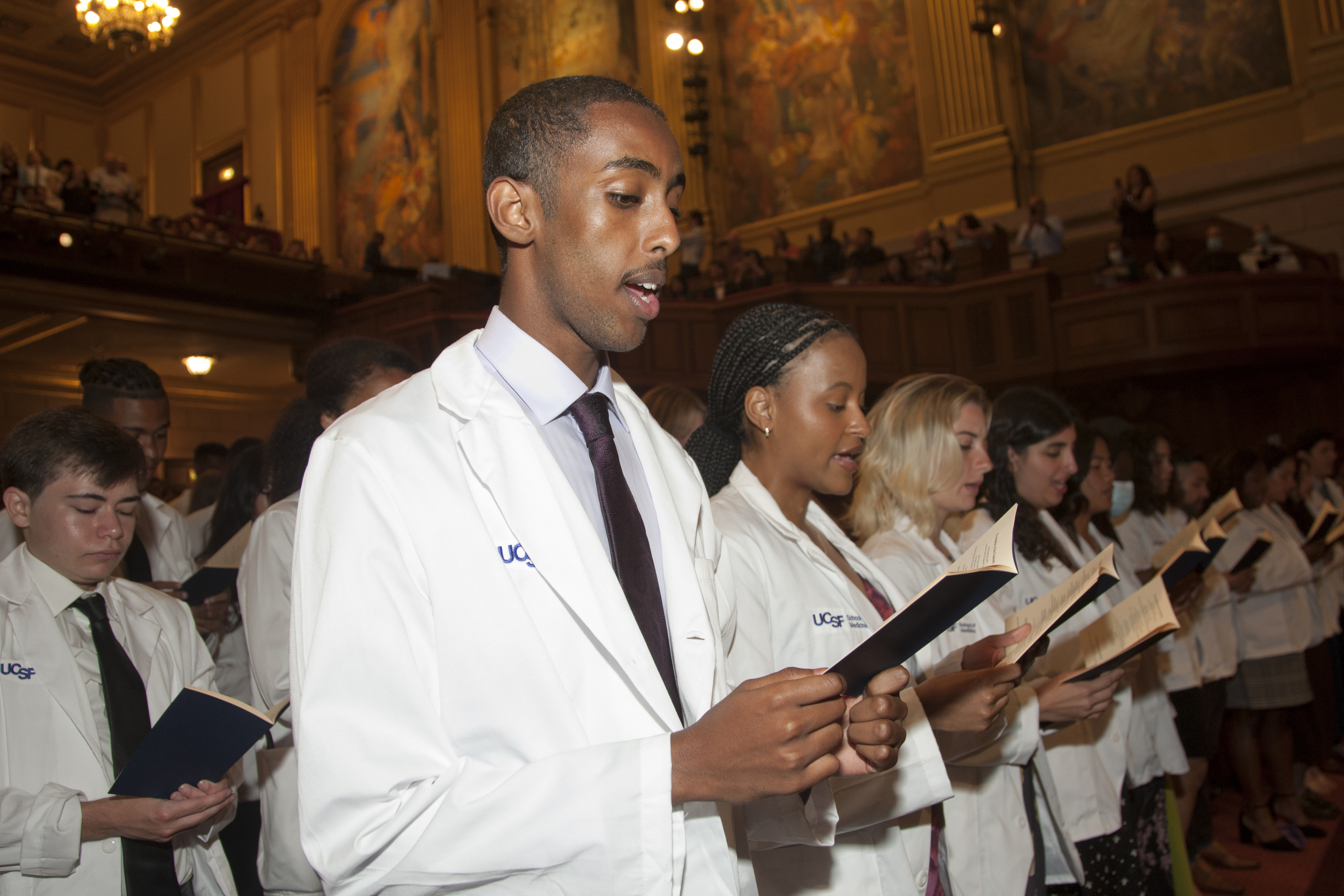 The marble lobby of Herbst Theatre in San Francisco was awash in excited whispers, a sea of smiles, and the soft clap of high fives between new classmates. Filing into the auditorium, the UCSF School of Medicine Class of 2027 marked the first steps of their medical journey with the annual tradition known as the White Coat Ceremony. 
The MD Class of 2027 matriculating on the UCSF campus includes 157 students from a broad range of backgrounds. Supporting UCSF's mission of providing the Golden State's next-generation of physician and science leaders, seventy-one percent of the class are from California. Twenty-three percent of the incoming class are considered "first-generation" to complete college. In addition, 16 students enrolled in the UCSF-UC Berkeley Joint Medical Program (JMP) and will spend their first two and a half years at UC Berkeley. This year's application process was highly competitive, with 8,774 applicants. 
In his address to the class, Thomas J. Nuckton, MD, Vice President of the UCSF Medical Alumni Association, said, "The white coat you are receiving today is our gift to you, as a welcome to the profession and to congratulate you for demonstrating your first superb clinical judgment: choosing UCSF to begin your medical training."  
A rite of passage for all first-year students, the White Coat Ceremony signifies the beginning of medical school and a lifelong dedication to service, learning, and skill. This year, the ceremony highlighted the role of community in shaping the practice and future of medicine.