Graduation Celebrates the Diversity and Promise of the UCSF School of Medicine Class of 2023
May 31, 2023 | By Paul Brandfonbrener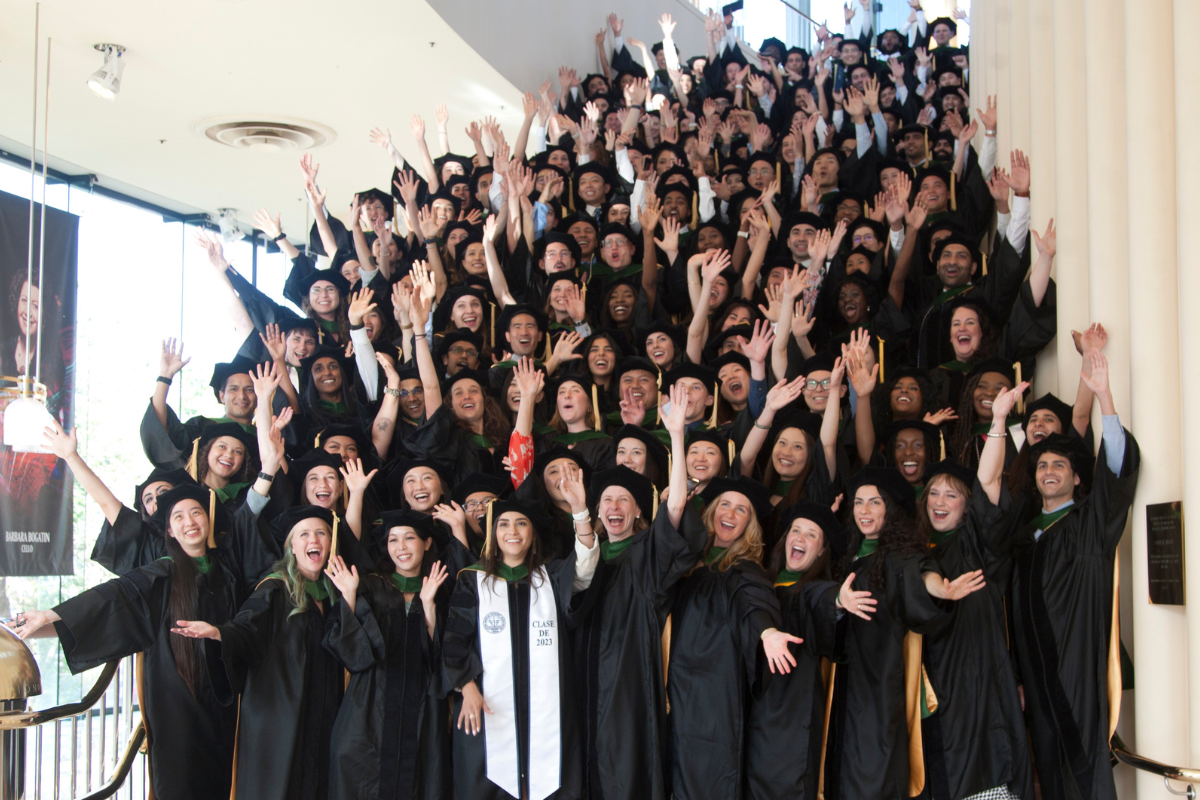 On May 22, 2023, the UCSF School of Medicine graduating class of 2023 was joined by family, friends, and the UCSF community in a night of celebration at Davies Symphony Hall. In front of a full house brimming with joy and energy, the ceremony honored the exemplary determination, talent, diversity, and promise of the 189 graduates.
The graduating class was greeted by a standing ovation from their loved ones while School of Medicine Dean Talmadge E. King, Jr., MD, walked to the podium. Dean King began the ceremony by acknowledging the inflection point at which the graduates found themselves: "Commencement is both an end and a beginning—the end of the first phase of your formal education as a medical student and the beginning of the first phase of your education as a physician."
Dean King went on to honor the diverse backgrounds of the graduating class, saying, "Fifteen percent of the class represents the first generation of their families to attend college" and "Thirty-four percent of the class belongs to racial and ethnic populations that are underrepresented in the medical profession." He described how "this diverse class reflects our institution's growth, inclusivity, and global impact, highlighting the transformative power of education in shaping the future of medicine.