School of Medicine Leadership Transition in the Department of Dermatology
August 3, 2022 | By UCSF School of Medicine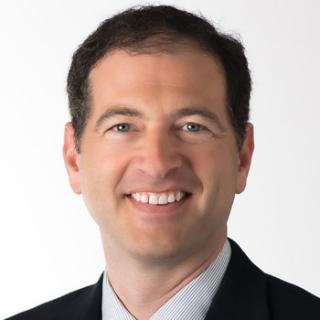 We are pleased to announce the appointment of Jack Resneck, Jr, MD as Chair of the UCSF Department of Dermatology, effective September 15, 2022. 
Dr. Resneck joined the faculty in 2003 after completing his medical school training, internship in internal medicine, residency in dermatology, and health policy fellowship all at UCSF. He most recently served as Professor and Vice Chair in the UCSF Department of Dermatology and holds a joint appointment as affiliated faculty at the Philip R. Lee Institute for Health Policy Studies. After leading the dermatology residency program for several years and chairing UCSF's Committee on Curriculum and Educational Policy (CCEP), he became executive medical director for the dermatology clinics.  
Dr. Resneck is active in health services research, and his publications on patient access to care, health care delivery, telemedicine, public health, quality of care, and prior authorization have garnered media attention and driven national policy discussions. He has testified before Congress on telehealth, drug pricing, and the dangers of government interference in access to comprehensive reproductive healthcare.
Passionate about advocacy for physicians and patients, Dr. Resneck serves as the current President of the American Medical Association (AMA). He is channeling his leadership in organized medicine to address misinformation and anti-science aggression, physician burnout and healthcare dysfunction, innovation and digital health, gun violence as a public health crisis, medical education transformation, health equity and racial justice, social determinants of health, and public health revitalization.
In addition to his work with the AMA, Dr. Resneck served on the board of directors of the American Academy of Dermatology. He is a member of the editorial board of the Journal of the American Academy of Dermatology and the board of directors of the National Quality Forum. He has been called upon to serve on expert panels by the U.S. Department of Health and Human Services, National Academy of Medicine, Center for Medicare and Medicaid Services, and Federation of State Medical Boards, and to lead the World Medical Association's upcoming revision of the Declaration of Helsinki.
We would like to express our appreciation to Timothy Berger, MD, who has served as interim chair of the Department of Dermatology since January, when Bruce U. Wintroub, MD stepped down after more than 36 years in the role. We would also like to thank the search committee, chaired by Jayanta Debnath, MD, for their work in considering an exceptional pool of candidates from across the country for this position. 
Given Dr. Resneck's dedication to medical education and mentorship, his extensive clinical leadership experience, his energy and enthusiasm for innovation and research, and his deep understanding of our changing healthcare landscape, we are confident that the Department of Dermatology is poised for national and international leadership under his direction. Please join us in congratulating Dr. Resneck on this appointment and welcoming him to his new role.