Leadership Transition in the Department of Cellular and Molecular Pharmacology
March 8, 2022 | By UCSF School of Medicine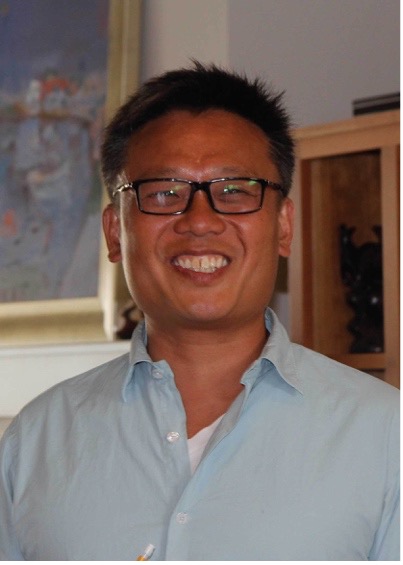 As Dean Talmadge E. King, Jr., MD recently announced in a message to the School of Medicine, Wendell Lim, PhD has stepped down as Chair of the Department of Cellular and Molecular Pharmacology, after serving in the role since 2015. Kevan Shokat, PhD is serving as interim chair of the department, effective March 1, 2022. Dr. Shokat previously served as Chair of the Department of Cellular and Molecular Pharmacology from 2010 to 2015.
A UCSF faculty member since 1996, Dr. Lim is the Byers Distinguished Professor and Professor of Cellular and Molecular Pharmacology. He serves as Director of the UCSF Cell Design Institute – collaborating with diverse scientists and clinicians to develop innovative applications for cell engineering. 
A world leader in the fields of cell signaling, synthetic biology, cell engineering, and cell therapy, he and his team work to understand how living cells make decisions and are using these principles to engineer cells with novel behaviors, such as therapeutic immune cells, programmed to recognize and treat cancer or other diseases. Dr. Lim's scientific interests are in understanding how genetically encoded molecular programs can yield the remarkable behaviors observed in biological organisms, at multiple scales. His lab is interested in both the fundamental principles governing these molecular programs, as well as the way such programs have evolved and can be engineered. 
Dr. Lim serves on the Board of Directors of the Burroughs Wellcome Fund, the Board of Scientific Counselors for the National Cancer Institute, the Editorial Boards of Cell and Science, and was named one of the "50 People Who Will Change the World" by Wired SmartList. He is a member of the American Association for the Advancement of Science, the Protein Society, the Federation of American Societies for Experimental Biology (FASEB), and the American Society for Cell Biology.
A graduate of Harvard University, Dr. Lim earned his PhD and completed postdoctoral studies in Biochemistry and Biophysics from the Massachusetts Institute of Technology and Yale University, respectively.