Leadership Transition in the Office of Medical Education
October 10, 2022 | By UCSF School of Medicine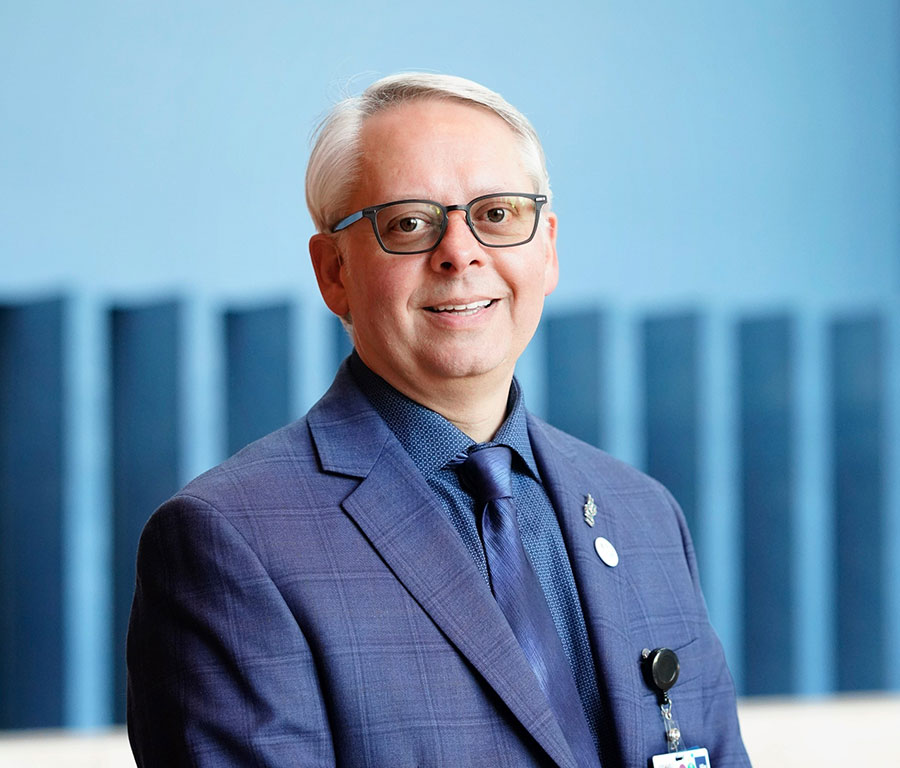 Kevin H. Souza, Associate Dean for Medical Education and Chair of UCSF IT Governance, has announced that he is retiring in June 2023, after 30 years at UCSF. 
A nationally recognized leader in medical education and pioneer in educational technology programs for the health professions, Kevin joined UCSF in 1993, managing a research lab in the Department of Psychiatry. His prior experience as a lecturer and a member of the curriculum design team for Malawi's College of Medicine solidified his passion for health professions education. In 1995, he joined the School of Medicine Office of Medical Education. At that time, UCSF used little technology to enhance teaching and learning, and the School had no online learning platforms. When the Essential Core curriculum was launched in 2001, Kevin led the effort to build a robust online learning environment that served as an example for health professions schools across the country. 
With an emphasis on creating a high-impact learning experience, Kevin partnered with the library and a group of medical students to design an online learning environment that would become known as iROCKET. Together, his team implemented UCSF's first course management system and, in partnership with faculty educators, designed a curriculum management system, Ilios, now used worldwide to manage health professions curricula. 
In 2012, the Office of Medical Education began the design and implementation of the Bridges Curriculum - our current medical school curriculum that prepares our graduates to address the 21st century health care needs of California's diverse population. Kevin was instrumental in guiding the transition to the new curriculum and he built a team of professional medical education staff to support the Bridges Curriculum. He established a professional development model for staff and contributed to the development of a Health Professions Education career track within the University of California HR system.
As Chair of UCSF IT Governance since 2017, Kevin transformed the organization into an impactful advisory and policy group representing UCSF's interests in information technology decisions. Kevin undertook several vital initiatives on the Chancellor's behalf, including an investigation into UCSF practices of sharing institutional data with third-party organizations, implementing a new safety program to decrease risk when executing data-sharing contracts, and investigating the root causes of IT security risks. This work led to the development and ratification of a bold new IT operating model (ITOM) for UCSF that promises to transform the relationship between UCSF IT and the community it serves. 
In his retirement, Kevin plans to devote more time to supporting Bay Area LGBTQ+ youth communities and low-income food entrepreneurs, through volunteer and consulting work.
We want to thank Kevin for his remarkable commitment to advancing and modernizing medical education, and his many years of outstanding leadership at UCSF – developing educational technology programs, building the infrastructure to support our world-class medical education programs, and transforming IT governance into an impactful and respected branch of leadership. 
We are grateful that Kathy Julian, Associate Dean for Graduate Medical Education, has agreed to serve as chair of the search committee for the next Associate Dean for Medical Education. Interested applicants should apply via BrassRing: 69789BR.