Announcing Mark Pletcher, MD, MPH, as Chair of the Department of Epidemiology and Biostatistics
October 27, 2023 | By UCSF School of Medicine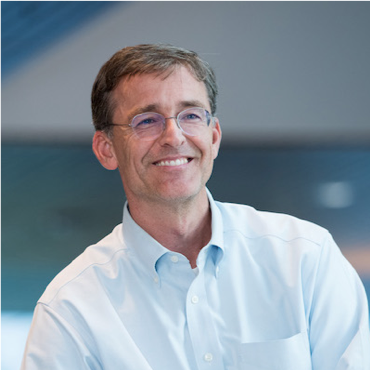 We are pleased to announce the appointment of Mark Pletcher, MD, MPH, as Chair of the Department of Epidemiology and Biostatistics, effective November 1, 2023. Dr. Pletcher has served in the role in an interim capacity since June 1, 2022, when Kirsten Bibbins-Domingo, PhD, MD, MAS stepped down to join JAMA and the JAMA Network™ as editor in chief. We would like to thank the search committee, chaired by Kevin Grumbach, MD, for their work in considering an exceptional pool of candidates for this role.
Since 2003, Dr. Pletcher has been a professor in the Departments of Epidemiology and Biostatistics and Medicine. He received his undergraduate degree from Harvard College, his medical degree from UCSF and his Master's degree in public health (Epidemiology) from UC Berkeley. He completed an Internship, Residency, and Clinical Research Fellowship at UCSF in the Division of General Internal Medicine. Before joining the faculty, he also completed the Advanced Training in Clinical Research Certificate Program through the UCSF Department of Epidemiology and Biostatistics.
Dr. Pletcher conducts research designed to inform clinical decision-making and policy relevant to primary care and prevention of cardiovascular disease, with a focus on use of emerging technology to improve health, and on understanding and ameliorating inequitable health services and outcomes. He currently leads a national network that conducts multisite clinical trials to improve blood pressure control in the U.S., a digital clinical trials platform, an informatics program working to provide better access to UCSF's clinical data assets and health system technology, and active research projects funded by NIH, PCORI, and the Gates Foundation, in collaboration with colleagues at UCSF and across the U.S.
Dr. Pletcher's passion for teaching clinical research methods has led him to directing courses within the Training in Clinical Research Program (TICR), teaching work-in-progress seminars in the K Scholars Program, and lecturing and leading small groups for UCSF medical and pharmacy students. He was nominated for the Training in Clinical Research (TICR) Teaching Award in 2010 and 2011, and received the Stephen B. Hulley Faculty Teaching Award in 2013 for outstanding teaching in the TICR Program. Dr. Pletcher is a member of the Society of General Internal Medicine, American Heart Association Council on Epidemiology and Prevention, and American Medical Informatics Association.
We have no doubt that Dr. Pletcher's history of exceptional clinical care and research, devotion to mentoring and supporting learners' development into future leaders in clinical and translational science, and commitment to diversity and equity, will help to further strengthen the reputation of the UCSF Department of Epidemiology and Biostatistics.