Announcing Jacque Duncan, MD, as Chair of the UCSF Department of Ophthalmology
November 30, 2022 | By UCSF School of Medicine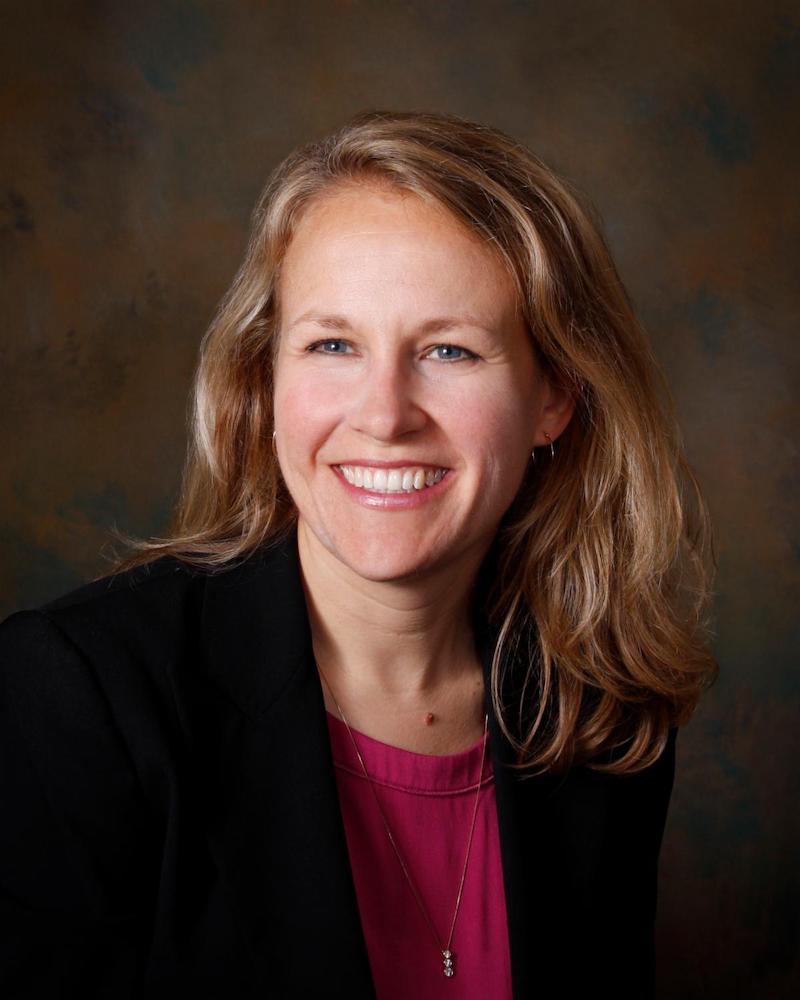 We are pleased to announce the appointment of Jacque Duncan, MD, as Chair of the UCSF Department of Ophthalmology, effective December 1, 2022. Dr. Duncan has served in the role in an interim capacity for the past year, following Dr. Stephen McLeod stepping down after nearly 15 years in the role and more than 20 years with the organization to join the American Academy of Ophthalmology as their Chief Executive Officer.
 
Dr. Duncan was a medical student, intern, and resident at UCSF, leaving only for a one-year fellowship at the University of Pennsylvania Scheie Eye Institute, to acquire expertise in inherited retinal degenerations. She joined the faculty in the Department of Ophthalmology in 2000, and served as the Vice Chair for Medical Student Affairs in the department for seven years. During her career she has worked to identify and mentor students, staff research assistants, specialists, and other members of her research team from under-represented backgrounds who were interested in ophthalmology.
 
As Director of the Retinal Degenerations Center, Dr. Duncan cares for patients with inherited retinal degenerations, and informs them of research and clinical trials. She supervises technicians who perform and interpret electrophysiological tests at UCSF. As the Vice Chair for Clinical Trials in the Department of Ophthalmology, she meets with clinic administrators and the Optometry Director to evaluate clinical trial activities in the department – working to ensure adequate staff and facilities for UCSF investigators whose clinical trials require ophthalmological examinations.
 
As a clinician-scientist with expertise in inherited retinal degenerations, Dr. Duncan has received funding to support high-resolution retinal imaging research from the NIH/NEI, the U.S. FDA Office of Orphan Product Development, Foundation Fighting Blindness, Research to Prevent Blindness, the Larry L. Hillblom Foundation, the Karl Kirchgessner Foundation, Hope for Vision, and the American Geriatrics Society. She serves as Chair of the Scientific Advisory Board of the Foundation Fighting Blindness, a group of clinician-scientists around the world who share her passion to develop treatments for patients losing vision to inherited retinal degenerations. To address the need for centers with expertise in clinical trials, Dr. Duncan worked with colleagues from this group to create a Consortium of 40 clinical centers led by over 150 expert clinicians around the world to conduct natural history studies and clinical trials of treatments for inherited retinal degenerations, vision-threatening diseases for which there are no cures.
We would like to thank the search committee, chaired by Tad Vail, MD, for their work in considering an exceptional pool of candidates from across the country for this position.
We have no doubt that Dr. Duncan's history of exceptional clinical care and research, devotion to mentoring and supporting trainees' development into future leaders in academic ophthalmology, and commitment to diversity and equity in the field, will help build upon opportunities for ophthalmic research, education, and clinical discoveries to further strengthen the reputation of the UCSF Department of Ophthalmology.