Announcing Benjamin Breyer, MD, MAS, FACS, as Chair of the UCSF Department of Urology
June 12, 2023 | By UCSF School of Medicine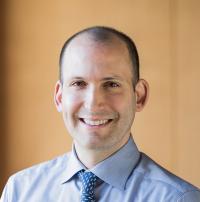 We are pleased to announce that Benjamin Breyer, MD, MAS, FACS, has been appointed as the Chair of the UCSF Department of Urology, effective July 1, 2023. 
Dr. Breyer has a strong background at UCSF, having completed his internship, residency, fellowship, and earned his Master's in Clinical Research here. He joined the faculty in 2011 and is a Professor in Residence holding appointments in both the Departments of Urology and Epidemiology and Biostatistics. He is the Frank Hinman, Jr, MD Endowed Professor in Urologic Education.
Dr. Breyer has demonstrated his leadership capabilities through his successful direction of multiple collaborative clinical programs at ZSFG and UCSF Health. At UCSF Health, he is Chief of Reconstructive Urology and focuses on cancer-survivorship surgery and urethral reconstruction. He has helped build one of the busiest reconstructive practices in the country. At ZSFG, he has also served as Chief of Urology. Under his leadership, the team has developed multiple specialty care service lines (endourology, oncology), increased the size of the faculty and surgical volume, while greatly improving patient access to clinic. Dr. Breyer has also implemented a service-specific continuous process improvement management system. In recognition of these efforts, in 2016, Dr. Breyer received the Values in Action Award from ZSFG leadership for work in efficiency, quality, and safety.
Dr. Breyer's research team focuses on genitourinary reconstruction: urethral stricture disease, trauma, sexual medicine, and health disparities. Their work has been supported by the NIH, DOD, California Institute of Regenerative Medicine, foundation grants, intramural funding, industry, and grateful patients. Dr. Breyer has published more than 400 peer-reviewed papers and scholarly works. With research collaborations extending beyond UCSF, Dr. Breyer is the Past-President of the Trauma and Reconstructive Network of Surgeons, a collaborative research group composed of 16 academic North American institutions, who published extensively on patient-reported outcomes in urethral stricture disease, incontinence, and trauma surgery. From 2015-2020, Dr. Breyer chaired the American Urologic Association's (AUA) Data Grants Program.
In recognition of his research and clinical contributions in urology, in 2022, Dr. Breyer was appointed to the AUA Practice Guideline Committee. He is also a member of the American Board of Urology's Exam Committee and serves as an Oral Board Examiner. Dr. Breyer is a member of the Board of Directors for the Western Section of the AUA and the Society of Genitourinary Reconstructive Surgeons, for which he is also Secretary/Treasurer- elect, and is on the editorial board of the AUA Update Series and the World Journal of Urology.
Dr. Breyer has made significant contributions to the Department of Urology's residency and fellowship programs. From 2015-2020, he served as Associate Residency Program Director and in 2020 became the Associate Chair of Education and Residency Program Director. He has been the Male Genitourinary Reconstruction and Trauma Fellowship Director for the past 10 years.
In 2021, Dr. Breyer was elected to the Haile T. Debas Academy of Medical Educators – the only Urology faculty member in the Academy. He also serves as a mentor for all UCSF medical students who declare an interest in Urology, by helping them strengthen their match strategy and career goals and supporting their research engagements.
Through his lab, he serves as a research mentor in clinical research for students, residents, fellows, and junior faculty, and mentors them through all aspects of clinical research from conception to publication.
Dr. Breyer's previous experiences in administration, research, education, clinical care, and philanthropy provide him with a strong foundation to succeed as Chair of the Department of Urology. We have no doubt he will work tirelessly to promote UCSF, the department, and its faculty, staff, and learners, both on campus and worldwide.
We would like to thank the search committee, chaired by Andrew Murr, MD, for their work in considering an exceptional pool of candidates for this role.
We would also like to extend our sincere appreciation to Peter Carroll, MD, MPH, who has served as interim Chair of the Department of Urology since 2021. Dr. Carroll stepped down as permanent Chair of the Department in 2019, after serving in the role for 23 years. Throughout his years at UCSF, Dr. Carroll's contributions to both the Department of Urology and to the UCSF campus community are noted for leadership, vision, and a tenacious commitment to clinical care, education, and research at the highest levels.
Please join us in thanking Dr. Carroll for his myriad contributions to the Department of Urology, UCSF, and the urologic community at-large, and congratulating Dr. Breyer on his new leadership role.