UCSF Pediatrics Diversity Committee Hosts Virtual Outreach Program for High School Students
August 6, 2020 | By Le Wen Chiu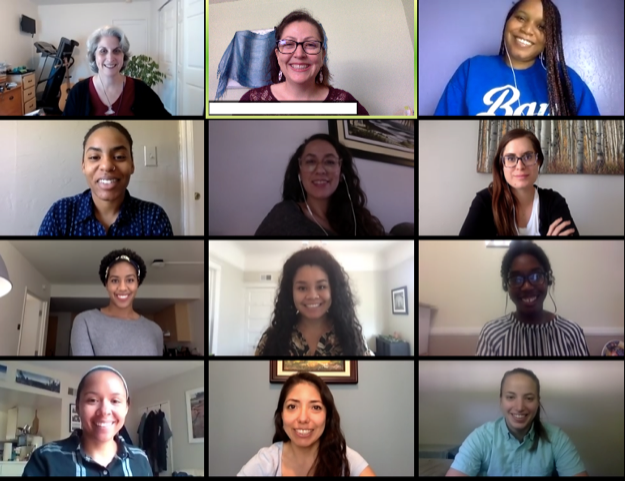 UCSF pediatrics residents and faculty extended their reach past the clinic and into the realm of online education for high school students this Spring.
The community outreach branch of the Pediatrics Diversity Committee, led by UCSF resident physicians, Drs. Daniela Brissett, Gwen Hubner, Greta Peng, Jessica Williams, and Tiana Woolridge, collaborated with FACES for the Future, a program that provides support to high school students from underrepresented backgrounds through education and exposure to health careers, to create a series of educational webinars this April and May. Fifty to 100 FACES Health Scholars attended each of the four virtual sessions.
The collaboration with UCSF and FACES for the Future originally intended to bring 10 students to the UCSF Benioff Children's Hospital at Mission Bay for an in-person interdisciplinary internship. In response to the shelter-in-place order due to the COVID-19 pandemic, however, the committee created an online curriculum, including a healthcare career panel, a webinar on pediatric case studies, a COVID-19 Q&A panel, and a wellness session with a focus on self-compassion and self-affirmation. They were able to recruit help to host the virtual programming from many enthusiastic Mission Bay faculty and healthcare providers.