Remembering Christine Guthrie, PhD
July 21, 2022 | By UCSF School of Medicine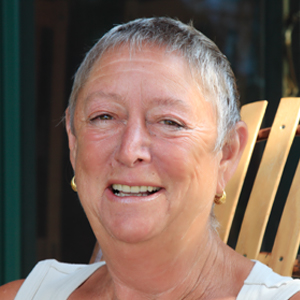 It is with profound sorrow that we share the news that Christine Guthrie, PhD, Professor Emeritus in the Department of Biochemistry and Biophysics, giant in the field of RNA biology, and a singular leader in the field of pre-mRNA splicing, passed away on July 1, 2022 at the age of 77. She is survived by her husband, John Abelson, also Professor Emeritus in the Department.  
Influential in the scientific rise of UCSF, Dr. Guthrie was the first woman to join the faculty in the Department of Biochemistry and Biophysics in 1973, which at the time had only five members, including then-chairman William J. Rutter. Dr. Guthrie was instrumental in building the Department, recruiting and mentoring faculty and trainees, and developing the world-class graduate program now known as Tetrad.
Under Dr. Guthrie's guidance, her laboratory made numerous foundational contributions to our understanding of how the introns that interrupt genes in eukaryotes are recognized and removed at the RNA level.  These discoveries are now featured in molecular biology textbooks. During the course of her career, she published more than 20 papers in Cell, Science, and Nature.
Widely honored for her contributions, Dr. Guthrie was elected to the National Academy of Sciences in 1993, received the Genetics Society Medal in 1997, the Women in Cell Biology Senior Career Recognition Award in 1998, the RNA Society Lifetime Achievement Award in 2006, and the American Society for Biochemistry and Molecular Biology-Merck Award in 2011. 
Committed to graduate education in the basic sciences, Dr. Guthrie and departmental colleague Keith Yamamoto designed, named, and taught the Biological Regulatory Mechanisms Course, in which she was an integral part for three decades, and which continues to be taught to this day as the flagship molecular biology course at UCSF. 
An inspiration to generations of scientists both at UCSF and elsewhere, more than 60 PhD students and postdoctoral fellows received training in Dr. Guthrie's laboratory.  Two of her former graduate students are faculty in the basic sciences at UCSF (Hiten Madhani, MD, PhD, Professor in the Department of Biochemistry and Biophysics, and Suzanne Noble, MD, PhD, Associate Professor in the Department of Microbiology and Immunology), while many others are faculty across the country and abroad.  
As Dr. Madhani recently relayed in his remembrance of Dr. Guthrie, "Christine instilled loyalty and admiration in her friends, colleagues, and trainees.  This may have derived from her disarming informality and acerbic sense of humor, profound emotional intelligence, grand presence, brutal honesty, display of dignity and resilience in the face of personal challenges, and ability to embrace the diverse personalities of her lab members. All of these traits are interleaved with how Christine was as a scientist. Her experience as a woman in science shaped who she was professionally as much as anything else, and she was a tireless advocate for women in science. Her devotion to the RNA field was unwavering. In many ways, she was the soul of the field. With a conviction in the unmatched power of yeast genetics and its nexus with biochemistry, she embraced biological complexity rather than being unnerved by it. UCSF and the RNA field owes Christine a debt of gratitude."
On behalf of the School of Medicine, we would like to extend our condolences to Dr. Guthrie's family, friends, and close colleagues. Her loss will be felt far and wide.