Leadership Transition in the School of Medicine
December 16, 2021 | By UCSF School of Medicine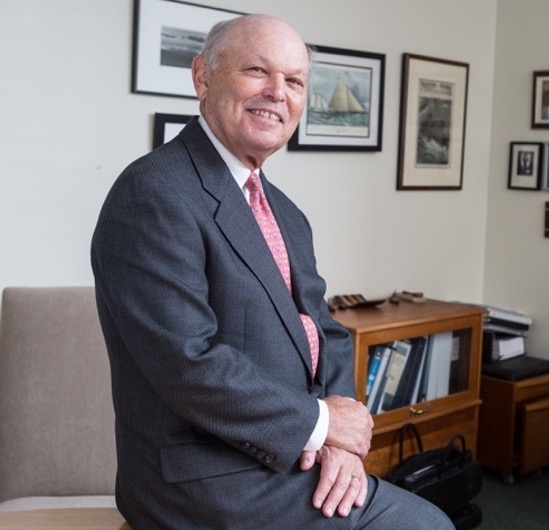 As Dean Talmadge E. King, Jr., MD recently announced in a message to the School of Medicine, Bruce U. Wintroub, MD has announced he is stepping down as Chair of the Department of Dermatology at UCSF, after more than 36 years in the role. Timothy Berger, MD will serve as the interim chair of the department, effective January 4, 2022.
A UCSF faculty member since 1982 and Chair of Dermatology since 1985, Dr. Wintroub is a highly respected dermatologist who cares for patients with all forms of skin disease, including skin cancer. His research interests include drug reactions affecting the skin, the development of blistering skin diseases and the characterization of human mast cell enzymes (involved in certain inflammatory and allergic responses of the immune system). He also studies the use of a minimally invasive procedure called photopheresis to treat skin disorders and cancers (after blood is drawn, some white blood cells are treated with a medication and ultraviolet light before being returned to the patient, achieving a certain effect on the immune system). 
Under Dr. Wintroub's leadership, the UCSF Department of Dermatology has come to include a world-class skin cancer treatment program, caring for patients with melanoma and non-melanoma skin cancers, and a complete cutaneous laser center. He has recruited national leaders in complex medical dermatology, pediatric dermatology, surgical dermatology, and dermatopathology, and built subspecialty programs including the region's only vascular anomalies center, a comprehensive psoriasis treatment program, and clinics specializing in cutaneous lymphoma, unusual skin ulcers, patch testing for contact allergies, melanoma, Mohs surgery, autoimmune skin disorders, and immunosuppressed patients at high risk of skin cancers. 
Highly engaged in his profession, Dr. Wintroub is a member of the Society for Investigative Dermatology, Dystrophic Epidermolysis Bullosa Research Association of America, American Federation for Medical Research, American Society for Clinical Investigation, Association of Professors of Dermatology, Pacific Dermatologic Association, San Francisco Marin Medical Society, California Medical Association, San Francisco Dermatological Society, Clinical Immunology Society, American Dermatological Association, Association of American Physicians, American Medical Association, and American Academy of Dermatology. The American Academy of Dermatology honored him with the Clarence S. Livingood, MD, Memorial Award and Lectureship in 2015. Dr. Wintroub is chair of the Dermatology Foundation, a nonprofit organization that provides research support for emerging teachers and researchers in dermatology.
Prior to his tenure at UCSF, Dr. Wintroub completed a clinical fellowship in cardiology at the Stanford University School of Medicine, a residency in internal medicine at Harvard Medical School, where he completed a fellowship in immunology, and a residency in dermatology at Massachusetts General Hospital (an affiliate of Harvard Medical School). He earned his medical degree from Washington University in St. Louis.
Dr. Wintroub also served as interim Dean of the School of Medicine from September 2014 to June of 2015, and has served as Vice Dean since 1999. Following his retirement from his role as Chair of the Department of Dermatology, he will be recalled as a Special Advisor, Space Strategy, working with the Dean of the School of Medicine and Executive Vice Chancellor and Provost.