Incoming Medical Students Pledge to Serve Humanity During Virtual White Coat Ceremony
October 4, 2021 | By Rebecca Wolfson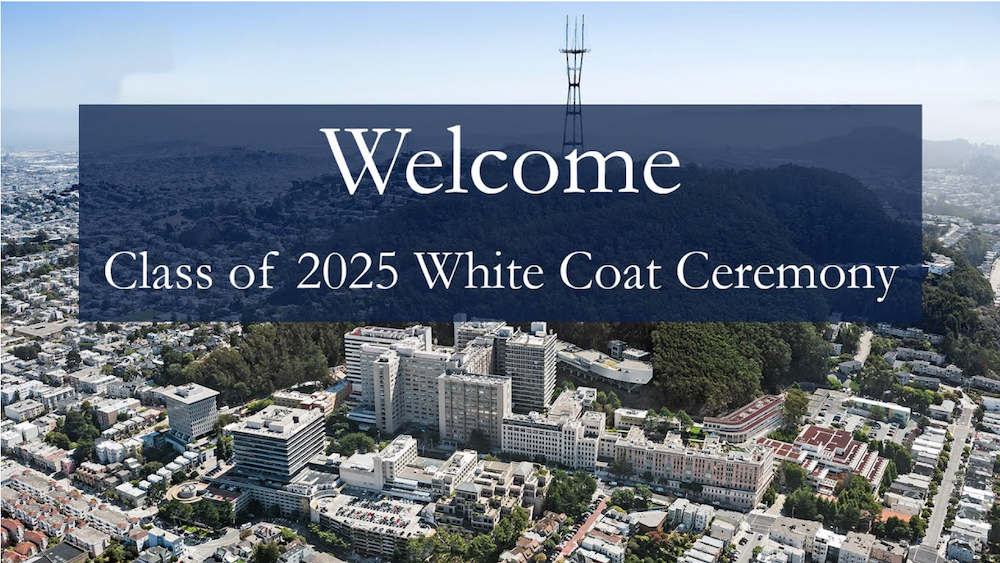 After a whirlwind of orientation and an intensive six-week block of classes called Ground School, this year's incoming class of UCSF medical students marked their rite of passage into the medical profession as part of a virtual White Coat Ceremony.  
These 161 students come from a wide range of backgrounds and 53 percent are considered "underrepresented in medicine," more than ever before in the School of Medicine's history. 
"We count on you to champion our goal of making UCSF the most diverse, equitable and inclusive academic medical system in the country, and to be a place where people from all backgrounds feel they belong and can be successful," UCSF School of Medicine Dean Talmadge E. King, Jr., MD, said to students during the ceremony.