Hannah Glass, MDCM, MAS and Gabriel Sarah, MD Appointed to Council of Faculty and Academic Societies
April 8, 2022 | By UCSF School of Medicine
Council of Faculty and Academic Societies (CFAS)  allows for representation of medical school faculty concerns to the Association of American Medical Colleges (AAMC). UCSF School of Medicine is represented by a senior representative, Dr. Hannah Glass and a junior representative, Dr. Gabriel Sarah.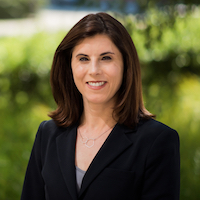 Hannah Glass, MDCM, MAS is a Professor of Neurology, Pediatrics, and Epidemiology & Biostatistics at the University of California, San Francisco. She is a neonatal neurologist, founding co-director of the UCSF Benioff Children's Hospital Neurointensive Care Nursery (NICN), and Director of Neonatal Critical Care Services at the UCSF Benioff Children's Hospital. She is also the program director of the Neonatal Neurology Fellowship Program.
Dr. Glass specializes in brain-focused care for children with neurological conditions diagnosed in the newborn period, including hypoxic-ischemic encephalopathy, stroke and seizures, as well as brain injury following preterm birth. Dr. Glass has received funding from the NIH, March of Dimes, Cerebral Palsy Alliance, Patient Centered Outcomes Research Institute, and the Pediatric Epilepsy Research Foundation to conduct research that aims to improve developmental outcomes following newborn brain injury.
Dr. Glass has served on the UCSF Faculty Climate Survey Task Force, as Council and Membership Director for the Society for Pediatric Research, Membership Director for the Newborn Brain Society, co-Chair of the UCSF Department of Neurology Mentoring Committee, and as a member of the UCSF Academic Senate Committee on Academic Planning and Budget, Committee on Committees, and Committee on Academic Personnel.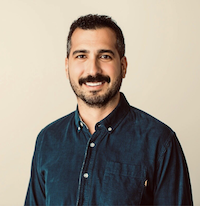 Gabriel Sarah, MD is a Health Sciences Clinical Associate Professor in the Division of Pediatric Anesthesia. When not providing clinical anesthesia services to children, Dr. Sarah is actively involved in medical education and research.
Dr. Sarah is a graduate of The University of Arizona – he completed the BA of Interdisciplinary Studies degree in 2001 and the MD degree in 2008. He is board certified in anesthesiology and pediatric anesthesiology after completing an anesthesiology residency and pediatric anesthesiology fellowship at the University of Miami and Jackson Memorial Hospital.
A graduate of the UCSF Teaching Scholars Program and a member of the prestigious UCSF Haile T. Debas Academy of Medical Educators, Dr. Sarah has a rich history of working within medical education. In undergraduate medical education, Dr. Sarah is currently a Topic Curator for the UCSF School of Medicine Curriculum, and a member of the Mapping and Integration Committee. He has previously served as the LGBTQ+ Health Topic Steward and as a Bridges Coach. He is also the interim career advisor for all first- and second-year students.
In graduate medical education, Dr. Sarah is the Associate Program Director for Guidance and Development for the UCSF Anesthesia Residency. He is extremely dedicated to the causes of Diversity, Equity, and Inclusion at UCSF and is continuing his growth as an educator by pursuing a the Master's Degree in Education at the University of California, Berkeley