Announcing Tippi MacKenzie, MD as Director of the Eli and Edythe Broad Center of Regeneration Medicine and Stem Cell Research
July 28, 2021 | By UCSF School of Medicine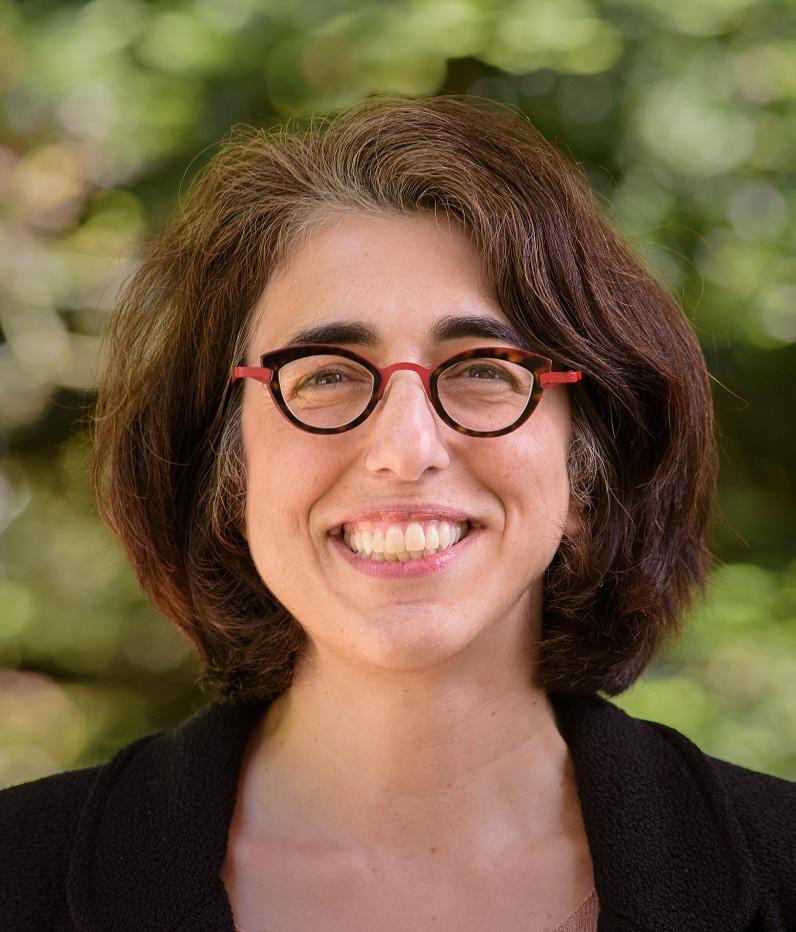 We are pleased to announce the appointment of Tippi MacKenzie, MD, as Director of the Eli and Edythe Broad Center of Regeneration Medicine and Stem Cell Research (IRM), effective August 1, 2021.
Dr. MacKenzie trained in classical piano at Juilliard before obtaining her undergraduate degree from Harvard College and her medical degree from Stanford University. She completed her surgical residency at Brigham and Women's Hospital in Boston and obtained additional fellowships in Fetal Surgery and Pediatric Surgery at the Children's Hospital of Philadelphia. She joined the faculty at the University of California, San Francisco in 2007 and is now a Professor of Surgery in the UCSF Division of Pediatric Surgery. Dr. MacKenzie also serves as the Director of Research of the Fetal Treatment Center and the Co-Director of the Center for Maternal-Fetal Precision Medicine, a multidisciplinary program that strives to accelerate the processes that link basic research to clinical trials to improve maternal, fetal, and neonatal health. 
Dr. MacKenzie is a member of the Biomedical Sciences Program and leads a translational research laboratory examining fetal immunology and maternal-fetal tolerance, with the ultimate goal of inventing new fetal therapies for patients with genetic diseases or pregnancy complications. She has moved two fetal molecular therapies from the lab to the clinic as phase 1 clinical trials after obtaining FDA approval: in utero hematopoietic stem cell transplantation to treat fetuses with alpha thalassemia and in utero enzyme replacement therapy in fetuses with lysosomal storage disorders. 
Her research has been supported by the National Institutes of Health, the March of Dimes, the California Institute for Regeneration Medicine, and the Burroughs-Wellcome Fund. Dr. MacKenzie was recently elected to the American Society for Clinical Investigation. As a physician-scientist, her vision for the IRM includes bolstering basic science research while enabling translation of appropriate programs to clinical trials. 
In addition to her focused research, Dr. MacKenzie has taken on extensive mentoring and teaching responsibilities in her laboratory, in the clinical setting, and in the classroom – working to create an inclusive environment that bridges the gap between the understanding of basic biology and its implications for patient care.
As an integral member of the IRM since beginning her UCSF career, we are confident that Dr. MacKenzie's insights into the larger vision of research at UCSF, combined with her impressive clinical and research background and collaborative leadership style, will enable her to grow the IRM to reach its full potential – accelerating the pace of scientific discovery about how organs and diseases develop and translating those findings into more precise patient therapies.
We want to express our deep appreciation to Arnold Kriegstein, MD, PhD, who has served as Director of the IRM since its inception 17 years ago, and has seen the program through many landmark accomplishments. We would also like to thank the search committee, chaired by Lewis Lanier, PhD, for their work in considering an exceptional pool of candidates from across the country for this position.