UCSF Welcomes First In Utero Stem Cell Transplant Baby
May 29, 2018 | By Suzanne Leigh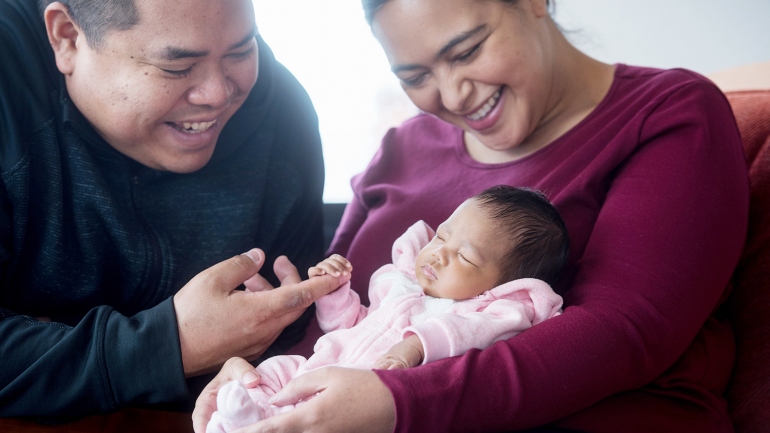 UC San Francisco researchers have safely transplanted a woman's stem cells into her growing fetus, leading to the live birth of an infant with a normally fatal fetal condition. The infant, who had been critically ill during the second-trimester of pregnancy due to alpha thalassemia, is the first patient enrolled in the world's first clinical trial using blood stem cells transplanted prior to birth.
 
The infant was born at UCSF Medical Center at Mission Bay in February, four months after undergoing the transplant to treat the blood disorder, which is caused by a gene carried by nearly 5 percent of the world's population.
While the ultimate goal will be to assess whether the mother's stem cells integrate, or engraft, in the fetus' bone marrow and generate healthy blood cells throughout the child's life, this phase 1 trial aimed to determine first whether the procedure – which includes infusing the mother's stem cells along with several blood transfusions – would be safe.