UCSF Medical Students Celebrate First In-Person Match Day Since COVID Began
March 31, 2022 | By Cora Palmer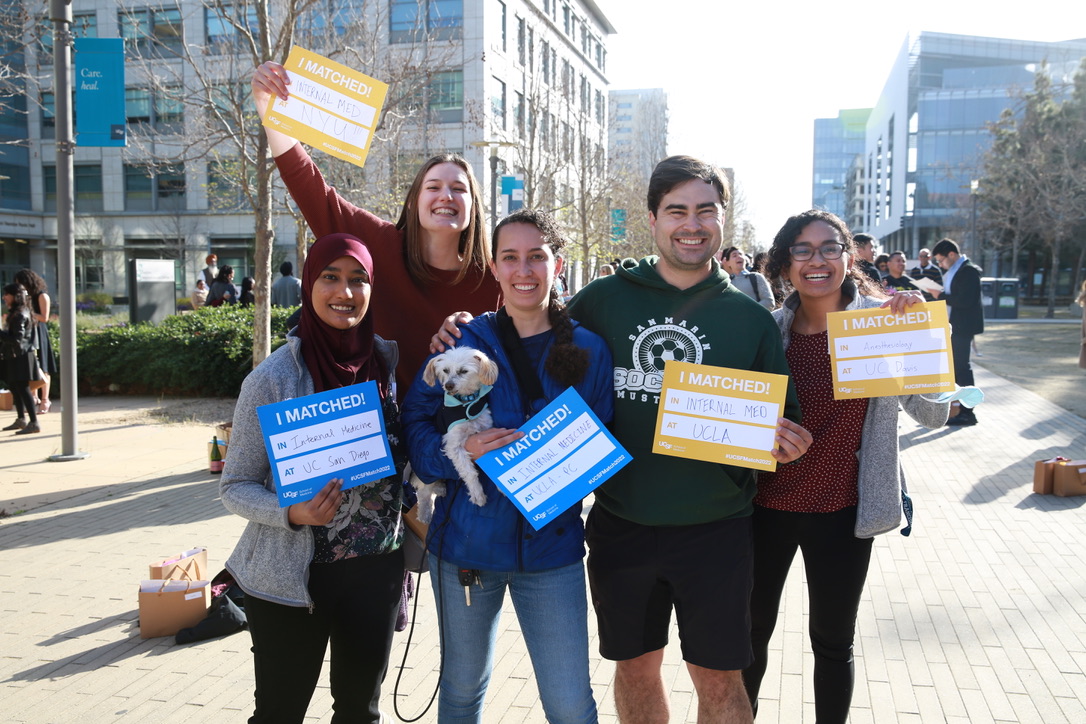 The excitement and emotions of the 2022 Match Day were heightened because the event at Koret Quad was the first time the entire class reconnected in-person since the start of the COVID-19 pandemic. As students learned how and where they will spend the next 3-7 years for their residency, they reflected on their journeys in medical school and what they are looking to give back to their communities.
"It was great to see everyone and reflect on our time together. There have been a lot of challenges, but the entire class has grown a lot as well. It is exciting to be together to celebrate everyone's accomplishments," said Noor Amer Al-Alusi, who matched in internal medicine at UCSF.
"The COVID-19 pandemic influenced my decision to pursue internal medicine. While many of my friends were at home during the pandemic, it felt important for me to be in the hospital. It was special to have a role in caring for patients and serving my community during this health crisis," said Al-Alusi.