Leadership Transitions in the School of Medicine
July 1, 2020 | By UCSF School of Medicine
As Dean Talmadge E. King, Jr., MD, announced in a message to the School of Medicine, three of our esteemed School of Medicine leaders have announced they are stepping down:
Each of these leaders leaves behind an impressive history and what follows are some highlights of their many contributions and accomplishments.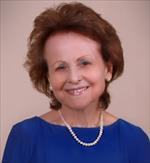 Claire Brindis, DrPH
Professor
Departments of Pediatrics and Obstetrics, Gynecology and Reproductive Health Sciences
Dr. Brindis is Professor of Pediatrics and Health Policy, Department of Pediatrics and the Department of Obstetrics, Gynecology and Reproductive Health Sciences and holds the Caldwell B. Esselstyn Chair in Health Policy. Dr. Brindis is also Co-Director of the Adolescent and Young Adult Health National Resource Center (http://nahic.ucsf.edu) and a Founding Director of the Bixby Center for Global Reproductive Health in the Department of Obstetrics, Gynecology and Reproductive Sciences and IHPS, UCSF.
Incorporating a variety of quantitative and qualitative methodologies, as well as community participatory research, Dr. Brindis' research focuses on program evaluation and the translation of research into policy at the local, state, and national level. As a bilingual, bi-cultural researcher, Dr. Brindis' research and personal commitment focuses on ameliorating the impact of social, health, and economic disparities among ethnic/racial populations, with a particular focus on women, young adults, and adolescents and reproductive health. For example, in the area of reproductive health, Dr. Brindis led a multidisciplinary evaluation team evaluating California's Office of Family Planning's Family PACT program, a Federal 1115 Medicaid waiver. Evaluation findings indicate that this program has successfully served annually nearly 1.3 million women and men, helping to avert approximately 300,000 pregnancies per year annually. For every dollar spent on the program, an estimated savings of $5.83 in medical and social costs is realized through the prevention of unintended pregnancies up to five years after birth.
Dr. Brindis' policy research focuses on how disparities impact health outcomes, including access to quality care and health insurance coverage, as well as examining the impact of migration and acculturation, as well as social determinants of health, on Latinx. Research interests also include consumer engagement in health care system re-design, tracking the implementation of the Affordable Care Act (ACA) on adolescents, young adults, and women, including barriers encountered in enrolling these and other marginalized populations, assuring the delivery of confidential care in an era of electronic health care records, effective substance abuse treatment strategies, with a special lens on women's health, and research on the health and mental health needs of Dreamers (Deferred Action for Childhood Arrivals or DACA), Other research projects include evaluations of the state of California's comprehensive teenage pregnancy prevention programs, the UCSF Pre-term Birth Initiative, the University of Southern California's Annenberg School of Journalism's Health Disparities Media Fellowship Program, and the effectiveness of water policies in California schools.
Throughout these and other projects, Dr. Brindis is committed to the translation of research into action, as well as pursuing strategies for closing the gap between evidence-based innovation and its application to policy and programs. As a result, within the interface of research and public policy, Dr. Brindis is often called upon to help a variety of community groups, local, state, and the federal government, and international entities in helping to translate research findings for purposes of policy planning and development of new program interventions. As a policy advisor to federal, state and local policymakers and private foundations, her research has been utilized extensively in the planning of state and federal initiatives, including the implementation of the first school-based health center in California, the development of a statewide adolescent pregnancy prevention initiative, the development of the first California strategic plan for adolescent health, as well as at the federal level, the development of essential health benefits for women's preventive health services.
Apart from numerous peer-review journal articles, Dr. Brindis, along with the UCSF Center on Social Disparities in Health and the Bixby Center for Global Reproductive Health, completed research and developed a film aimed at policy makers and communities, entitled, "A Question of Hope: Reducing Latina Teen Childbearing in California" (http://bixbycenter.ucsf.edu/videos/video-lo-1.html;) Spanish version: http://bixbycenter.ucsf.edu/videos/video-lo-3.html). In addition, she has also co-authored a monograph on implementing the Healthy People 2010 Adolescent Health Objectives, with the CDC and the Federal Bureau of Maternal and Child Health, "Improving Adolescent Health: A Guidebook for States and Communities" (http://nahic.ucsf.edu) and co-authored a report "Creating a Health Research and Policy Agenda for Im/migration Between Mexico and California" http://bixbycenter.ucsf.edu/publications. Dr. Brindis co-authored "Advocacy and Policy Change Evaluation: Theory and Practice (Stanford Press, 2017).
Dr. Brindis is past chair of the Population, Family Planning and Reproductive Health Section of the American Public Health Association (2003-2004) and the Board of Directors for Advocates for Youth, Washington D.C. (2003-2005), and has served on many expert panels, including the Institute of Medicine (IOM) Committee on Pediatric Health and Health Care Quality Measures, the Committee on Preventive Services for Women, the Committee on the Health and Well-Being of Young Adults, and the Committee on Neurobiological and Social-Behavioral Research on Adolescent Health. At UCSF, she is past chair of the Chancellor's Advisory Committee on the Status of Women.
She is the recipient of numerous state and national awards, including the California Department of Health Services with the 2000 Beverlee A. Myers Award for Excellence in Public Health, the Association of Maternal and Child Health Programs, Washington, DC, with the annual 2001 John C. MacQueen Lecture Award, the 2005 Federal Maternal and Child Health Bureau Director's Award: "In recognition of Contributions Made to the Health of Infants, Mothers, Children, Adolescents & Children with Special Needs", the UCSF's Chancellor's Award for the Advancement of Women in 2009, election to the IOM (now National Academy of Medicine) in 2010 and elected to the NAM Council in 2019, the selection in 2012 as Alumni Hall of Fame awardee from the UCLA School of Public Health, the 2014 Carl Schultz Lifetime Achievement Award from the American Public Health Association, UCSF's Lifetime Achievement in Mentoring Award in 2016, and in 2019, the 2019 Lloyd Holly Smith Award for Exceptional Service to the School of Medicine, and was selected as one of the UC Berkeley's School of Public Health's most influential alumni on the occasion of its 75th Anniversary of its establishment.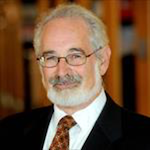 Stanton Glantz, PhD
Professor
Department of Medicine
Dr. Glantz conducts research on a wide range of issues ranging from the effects of e-cigarettes and secondhand smoke on the heart through the reductions in heart attacks observed when smokefree policies are enacted, to how the tobacco industry fights tobacco control programs. His research on the effects of secondhand smoke on blood and blood vessels has helped explain why, in terms of heart disease, the effects of secondhand smoke are nearly as large as smoking. Consistent with what would be expected from the biology of secondhand smoke, he demonstrated a large and rapid reduction in the number of people admitted to the hospital with heart attacks in Helena, Montana, after that community made all workplaces and public places smokefree. His work in this area was identified as one of the "top research advances for 2005" by the American Heart Association. He was one of the first people to argue that controlling youth access to tobacco products was not an effective tobacco control strategy and to identify the importance of young adults (not just teens) as targets for the tobacco industry and efforts at smoking cessation and tobacco use prevention.
He is a globally recognized expert on e-cigarettes and is applying his understanding of the tobacco industry to the emerging marijuana industry as well as the sugar industry.
Dr. Glantz is Principal Investigator for the $40 million 10 year Tobacco Centers of Regulatory Science (TCORS) that was first funded in September 2013 and renewed for another 5 years in 2018 as part of a first-of-its-kind tobacco science regulatory program by the U.S. Food and Drug Administration and the National Institutes of Health. The TCORS takes a broad interdisciplinary approach to understanding new tobacco products by integrating pulmonary, cardiovascular, pharmacology, behavioral and economic research to understand the effects of new products and inform tobacco product regulation.
He is author or coauthor of numerous publications on tobacco control, including secondhand smoke, e-cigarettes and heated tobacco products as well as cannabis policy. He has also contributed to research on how the sugar industry has worked to shape the scientific understanding of the effects of sugar consumption.
He has written several books, including the widely used Primer of Biostatistics (which has been translated into Japanese, French, Russian, German, Italian, Japanese and Spanish, and Primer of Applied Regression and Analysis of Variance). In total, he is the author of 5 books and over 400 scientific papers, including the first major review (published in Circulation) which identified involuntary smoking as a cause of heart disease and the landmark July 19, 1995 issue of JAMA on the Brown and Williamson documents, which showed that the tobacco industry knew nicotine was addictive and that smoking caused cancer 40 years ago. This publication was followed up with his book, The Cigarette Papers, which has played a key role in the ongoing litigation surrounding the tobacco industry. His book Tobacco Wars: Inside the California Battles chronicles the last quarter century of battles against the tobacco industry in California. He also wrote Tobacco: Biology and Politics for high school students and The Uninvited Guest, a story about secondhand smoke, for second graders, and Bad Acts, which tells the inside story of the US Department of Justices' massive racketeering lawsuit against the tobacco industry. He ran the successful TobaccoScam project that helped break the historic alliance between the tobacco and hospitality industries. He is now running an educational project, SmokeFreeMovies.ucsf.edu, which is working to end use of movies to promote tobacco.
Working with the UCSF Library, he has taken the lead in making over 90 million pages of previously secret tobacco industry documents available to the entire world via the internet through the UCSF Truth Tobacco Industry Documents Library. More recently, he has worked with the Library and other colleagues to expand collections on the food (sugar), chemical, fossil fuel and pharma industries. This effort has help create a whole new area of scientific investigation based on tobacco industry documents.
Dr. Glantz is Co-Leader of the Helen Diller Family Comprehensive Cancer Center Tobacco Program and a member of the Cardiovascular Research Institute and Philip R. Lee Institute for Health Policy Studies.
He served for 10 years as an Associate Editor of the Journal of the American College of Cardiology and is an academic editor for PLOS One. He has been a member of the California State Scientific Review Panel on Toxic Air Contaminants since 1986. He was elected to the National Academy of Medicine (formerly Institute of Medicine) in 2005.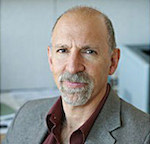 Neil Risch, PhD
Professor
Department of Epidemiology & Biostatistics
Dr. Risch, a statistical geneticist, genetic epidemiologist, and population geneticist is involved in a variety of projects of both a theoretical and applied nature. These studies include both clinical and population genetic projects. He has developed novel tools and approaches for the mapping and identification of genetic variants underlying both Mendelian and non-Mendelian diseases. For example, he contributed to the cloning of genes for torsion dystonia and hemochromatosis. He defined admixture mapping in ethnically admixed populations as a tool for gene discovery and has applied it to such diseases as hypertension and lipidemia.
In collaboration with his colleague Kathleen Merikangas, he proposed genome-wide association studies as the next generation tool after linkage analysis for identifying novel disease susceptibility variants; this approach, now applied on a large scale, has identified thousands of novel disease and trait-related genetic variants.
Over the past decade, Dr. Risch has collaborated with colleagues at Kaiser Permanente Northern California Division of Research (where he holds an adjunct appointment) to develop a large cohort combining electronic health record information with environmental and genomic data for genetic epidemiology research related to aging. The cohort contains approximately 110,000 individuals with genome-wide genotype and telomere length data, and has been the basis for a variety of genetic studies related to cardiovascular, metabolic and cancer outcomes. He is also currently active in genetic epidemiologic studies of autism spectrum disorder, utilizing a large cohort of affected families identified through state of California record linkage databases. In the realm of population genetics, he has characterized the role of ancestry in mate selection and its impact on genetic patterns of linkage disequilibrium in the population over time. He has developed novel methods for estimating kinship in admixed populations, and also described methods of admixture analysis in populations which have undergone significant genetic drift, such as the Ashkenazi Jewish population.