Leadership Transition in the Department of Microbiology and Immunology
May 31, 2023 | By UCSF School of Medicine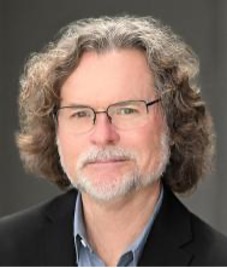 As Dean Talmadge E. King, Jr., MD recently announced in a message to the School of Medicine, Lewis L. Lanier, PhD is retiring in June of 2023 and stepping down as Chair of the UCSF Department of Microbiology and Immunology and Director of the Hooper Foundation, after serving in the roles since 2009 and 2016, respectively. Anita Sil, PhD, MD, has been named the new Chair of the Department and Director of the Hooper Foundation, effective July 1, 2023.
A UCSF faculty member since 1999, Dr. Lanier is an American Cancer Society Professor, The J. Michael Bishop, MD, Distinguished Professor of Microbiology and Immunology, Director of the Parker Institute for Cancer Immunotherapy at UCSF, and Co-Leader of the Cancer Immunology and Immunotherapy Program of the UCSF Helen Diller Comprehensive Cancer Center.
Dr. Lanier's research group studies natural killer (NK) cells, which recognize and eliminate cells that have become transformed or infected by viruses, and have found that NK cells can directly target some proteins made by certain pathogens, often those that play a role in chronic infection. Over four decades, Dr. Lanier discovered many of the receptors that NK cells use to recognize tumors and virus-infected cells and identified their ligands, signaling pathways, and functions in immune defense. It had been thought that NK cells were short-lived and that innate immune cells do not possess immunological memory. By studying cytomegalovirus infection in mice and humans, Dr. Lanier first discovered that NK cell possess immunological memory against specific viral proteins – changing the paradigm about memory by all innate immune cells. In addition, NK cells can contribute to the rejection of allogeneic hematopoietic stem cell and organ transplants, a phenomenon that Dr. Lanier is investigating. At UCSF, Dr. Lanier and other laboratory and clinical scientists are working together to explore the therapeutic potential of NK cells in battling cancer and viral infection.
In recognition of his contributions, Dr. Lanier was awarded the William B. Coley Award for Distinguished Research in Basic Tumor Immunology from the Cancer Research Institute (2002), received the Rose Payne Award for contributions to the field of Immunogenetics by the American Society for Histocompatibility and Immunogenetics (2005), was elected to the U.S. National Academy of Sciences (2010), and the American Academy of Arts and Sciences (2011). He served as President of the American Association of Immunologists (2006-2007), was named an American Association of Immunologists (AAI) Distinguished Fellow in 2019, and was the 2023 recipient of the AAI Lifetime Achievement Award.
Dr. Lanier has published more than 400 scientific articles, is a Senior Editor of the Journal of Experimental Medicine and Proceeding of the National Academy of Science, and has served on the editorial boards of the Journal of Immunology, Annual Review of Immunology, Immunological Reviews, Tissue Antigens, Human Immunology, Immunogenetics, and Immunity. He serves on the Scientific Advisory Board of several pharma and biotech companies and research institutes.
Dr. Lanier graduated from Virginia Polytechnic Institute and State University and received his PhD from University of North Carolina (UNC) at Chapel Hill. He conducted postdoctoral work in immunology at the UNC Lineberger Cancer Center and the University of New Mexico School of Medicine.
Under Dr. Lanier's leadership, the Department of Microbiology and Immunology, has thrived as the home department for the multidisciplinary UCSF Immunology Program and Microbial Pathogenesis Program. Countless professional students in the Schools of Medicine, Pharmacy, and Dentistry, and graduate students pursuing their PhD degrees have learned about Microbiology and Immunology under Dr. Lanier's mentorship. The fields of Microbiology and Immunology encompass many aspects of human health, and as a result of Dr. Lanier's research and dedication to education, there is a more complete understanding of microbes and the immune system and how this translates to the improvement of human health.