Alicia Fernández, MD Named Associate Dean for Population Health and Health Equity
April 14, 2021 | By UCSF School of Medicine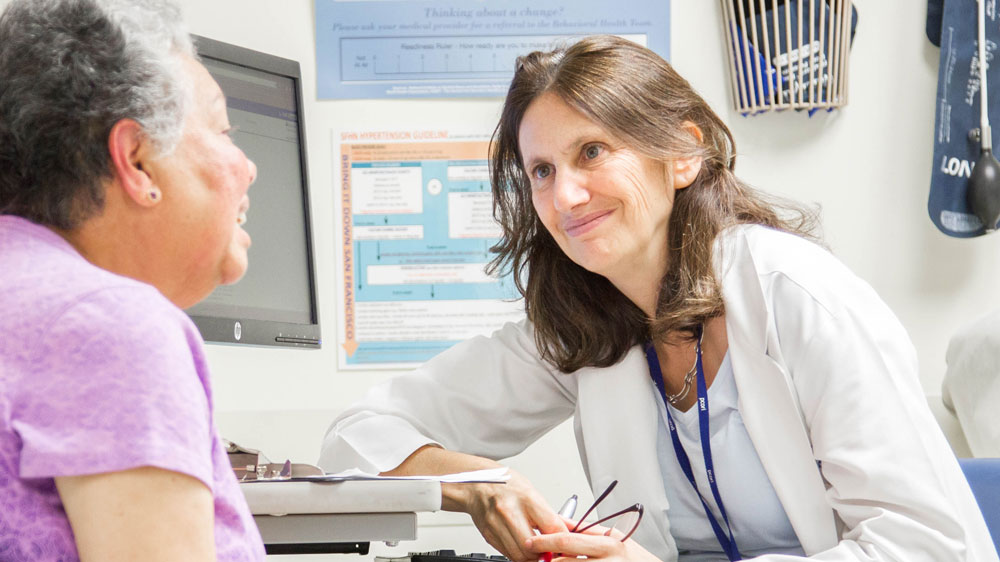 We are pleased to announce that Alicia Fernández, MD has been named Associate Dean for Population Health and Health Equity, effective July 1, 2021.
Dr. Fernández is widely recognized for her extensive contributions and research on health care equity in chronic disease and racism in medicine. She is the founding Director of the Latinx Center of Excellence (LCOE) and Director of the Center for Vulnerable Populations Program in Latinx and Immigrant Health. She is Professor of Medicine at UCSF, and a general internist at ZSFG, where she practices primary care medicine and attends on the medical wards.
Dr. Fernández is a member of the UCSF Academy of Medical Educators and leads several training programs including UCSF PROF-PATH, an academic career and research training program for underrepresented minority (URM) students and students focused on health disparities research; RISE (co-PI), a national training program in implementation science for URM faculty; and she is co-Investigator of SF BUILD, a joint capacity building program between UCSF and San Francisco State University.  
External to UCSF, Dr. Fernández is on the Board of Governors of the Patient Centered Outcomes Research Institute, on the Board of Directors of the American Board of Internal Medicine, and on the National Academy of Medicine Roundtable on Health Literacy.                 
In her role as Associate Dean for Population Health and Health Equity, Dr. Fernández will work to develop action-oriented initiatives that translate the research and priorities of the School of Medicine into improvements in health equity in the patients and the communities we serve. She will focus on equity in the pandemic response and on public health priorities that impact the health of Latinos and other diverse populations in San Francisco. This work will be done in collaborative partnership with other units working in this space, including UCSF Community and Government Relations, the Center for Vulnerable Populations, the Anchor Institution Group, and the ZSFG Vice Dean's Office.
We look forward to Dr. Fernández' continued success in addressing health inequities in our region and statewide, by harnessing UCSF's expertise and strong partnerships to achieve measurable impact in target priority areas of greatest health need. It is because of leaders like Dr. Fernández that UCSF serves as a model for working to achieve health equity.
Please join us in congratulating Dr. Fernández on this new role, which represents the continued expansion of the Vice Dean for Population Health and Health Equity's Office – created in 2017 to support the strong community of investigators, educators, and clinicians in the many disciplines involved in population health and health equity work at UCSF.