This program was developed to address structural barriers that impede successful advancement and promotion of historically marginalized research faculty within the academic medicine academy.
Directors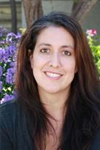 Christina Mangurian, MD, MAS 
Dr. Mangurian is a Professor of Psychiatry and Vice Chair for Diversity and Health Equity in the UCSF Department of Psychiatry & Behavioral Sciences. Dr. Mangurian founded and directs the UCSF Program of Research on Mental health Integration among Underserved and Minority populations (PReMIUM) and her NIH-funded research program focuses on improving preventative health care of people with severe mental illness (e.g., schizophrenia, bipolar disorder), particularly among underserved minority populations. Dr. Mangurian received the 2018 UCSF Academic Senate Distinction in Mentoring award and the 2017 UCSF Chancellor's Award for the Advancement of Women.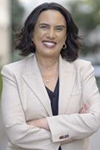 Kirsten Bibbins-Domingo, PhD, MD, MAS
Dr. Bibbins-Domingo is Professor and Chair of the Department of Epidemiology and Biostatistics, and the Lee Goldman, MD Endowed Professor of Medicine. She is the inaugural Vice Dean for Population Health and Health Equity in the UCSF School of Medicine. Dr. Bibbins-Domingo co-founded the UCSF Center for Vulnerable Populations at Zuckerberg San Francisco General Hospital that generates actionable research to increase health equity and reduce health disparities in at-risk populations in the San Francisco Bay Area, California, and nationally. Dr. Bibbins-Domingo is a general internist, cardiovascular disease epidemiologist, and a national leader in prevention and interventions to address health disparities. She is an NIH-funded researcher who uses observational studies, pragmatic trials, and simulation modeling to examine effective clinical, public health, and policy interventions aimed at prevention.
The Changemaker Circle (Advisory Board) 
This advisory board is comprised of exceptional senior scientist leaders throughout UCSF who are also women and under-represented minorities at UCSF. They meet quarterly with Drs. Mangurian and Bibbins-Domingo to provide feedback on the program.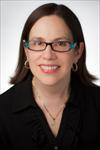 Elena Fuentes-Afflick, MD, MPH
Dr. Fuentes-Afflick is a Professor and Vice Chair of Pediatrics, Chief of Pediatrics at the Zuckerberg San Francisco General Hospital, and Vice Dean for Academic Affairs in the School of Medicine. As a pediatrician and epidemiologist, Dr. Fuentes-Afflick has conducted research studies focused on issues of acculturation, immigrant health, and health disparities. Her scholarly work has also addressed the promotion of diversity within academic medicine and pediatrics.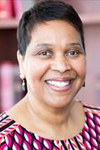 Cherrie Boyer, PhD
Dr. Boyer is a Professor of Pediatrics based in the Division of Adolescent and Young Adult Medicine where she serves as the Associate Division Director for Research and Academic Affairs. She is an internationally recognized health psychologist with nearly 30 years of research experience in adolescent and young adult health. Dr. Boyer has been the recipient of many grant awards and has been a productive investigator, publishing widely in sexually transmitted infections (STIs) and human immunodeficiency virus (HIV) prevention in adolescents and young adults. Her program of research focuses on the development and evaluation of cognitive-behavioral and community-level intervention strategies utilizing both culturally competent and positive youth development frameworks to promote sexual health and to reduce the risk of STIs, HIV, and unintended pregnancy and their sequelae in adolescents and young adults (youth).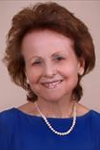 Claire Brindis, DrPH
Dr. Brindis is a Distinguished Emerita Professor of Pediatrics and Health Policy (on Recall), Department of Pediatrics and Department of Obstetrics, Gynecology and Reproductive Health Sciences and Emerita Director of the Philip R. Lee Institute for Health Policy Studies at the University of California, San Francisco (UCSF). Dr. Brindis is also the Co-Director of the Adolescent and Young Adult Health National Resource Center(http://nahic.ucsf.edu). She is also a Founding Director of the Bixby Center for Global Reproductive Health in the Department of Obstetrics, Gynecology and Reproductive Sciences and IHPS, UCSF. As a bicultural, bilingual researcher, she Incorporates a variety of quantitative and qualitative methodologies, as well as community participatory research. Dr. Brindis' research focuses on program evaluation and the translation of research into policy at the local, state, and national level.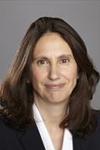 Alicia Fernandez, MD
Dr. Fernandez is Professor of Medicine at UCSF and a general internist at Zuckerberg San Francisco General Hospital. She is the founding Director of the UCSF Latinx Center of Excellence, a HRSA and UCSF funded initiative to increase academic diversity. Dr. Fernandez directs the Latinx and Immigrant Health Research Program at the UCSF Center for Vulnerable Populations which generates actionable research to increase health equity and reduce health disparities in at-risk populations in the San Francisco Bay Area, California, and nationally. Dr. Fernandez's research expertise includes language and literacy barriers in health care, health care equity in chronic disease, and racism in medicine.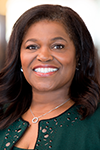 Renee Navarro, MD, Pharm D
Dr. Navarro is Professor of Anesthesia and the Vice Chancellor of Diversity and Outreach, charged with creating and maintaining a diverse university environment where everyone has an opportunity to excel. She collaborates with faculty, staff and students to develop and carry out a strategic plan for diversity and inclusion at the campus – and in recruitment and retention of faculty, students, trainees and staff. Navarro serves as a campus expert on diversity goals, act as the campus spokeswoman for best practices, and establish and lead an advisory group. Navarro is especially looking forward to establishing a campus-wide multicultural center to provide space and resources that support inter-professional collaboration among UCSF faculty, staff, trainees and students for outreach, recruitment and diversity education programs.
Selection Committee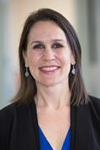 Olivia Herbert, MBA
Olivia Herbert, MBA, serves as associate dean and chief of staff in the UCSF School of Medicine Dean's Office. She works directly with Dean Talmadge E. King, Jr., MD, and senior leaders across the School of Medicine to develop key strategies and provide oversight and guidance to high-priority initiatives. Prior to joining the UCSF School of Medicine in 2016, she held numerous positions within the UCSF Office of University Development and Alumni Relations and focused on raising private philanthropy for the priorities of the UCSF School of Medicine and Medical Center.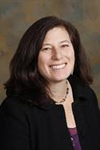 Leah Karliner, MD, MAS
Dr. Karliner is Professor in Residence in the Division of General Internal Medicine, Department of Medicine at the University of California, San Francisco (UCSF). She is Director of the Center for Aging in Diverse Communities (CADC), an NIA funded Resource Center on Minority Aging Research. She is also Director of the Multiethnic Health Equity Research Center (MERC) in the Division of General Internal Medicine, and a member of the UCSF Helen Diller Family Comprehensive Cancer Center. Dr. Karliner's scholarly work centers on improving quality of care for limited English-speaking patients, and the study of health disparities and communication at critical clinical junctures for older patients such as hospital transitions and breast cancer diagnosis, as well as in chronic care management in primary care. Ultimately, the goal of her research agenda is aimed at achieving health equity through improved communication and clinical outcomes.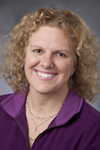 Sanziana Roman, MD, FACS
Dr. Sanziana Roman, Professor of Surgery, brings two decades of experience in the surgical treatment of tumors of the adrenal, thyroid, and parathyroid glands. Dr. Roman is a Faculty Equity Advisor and a Dean's Diversity Leader for Leadership Equity and Inclusion in the Differences Matter platform. In this role, she collected data about the current state of leadership diversity at the SOM and spearheaded the creation of a comprehensive and transparent set of guidelines for hiring faculty in positions of leadership at UCSF. Dr. Roman and Dr. Elizabeth Ozer, Director of Research & Evaluation for the Office of Diversity and Outreach at UCSF were awarded a UCOP pilot grant to focus on explicitly addressing under-representation of women and URM faculty in internal leadership positions. As part of this project, they are also developing a tracking tool to facilitate expansion and strategic use of data on diversity in leadership for easy aggregation and analysis over time, and thus they are developing a framework for comparison to benchmark data for stewardship review and broader climate and retention efforts.