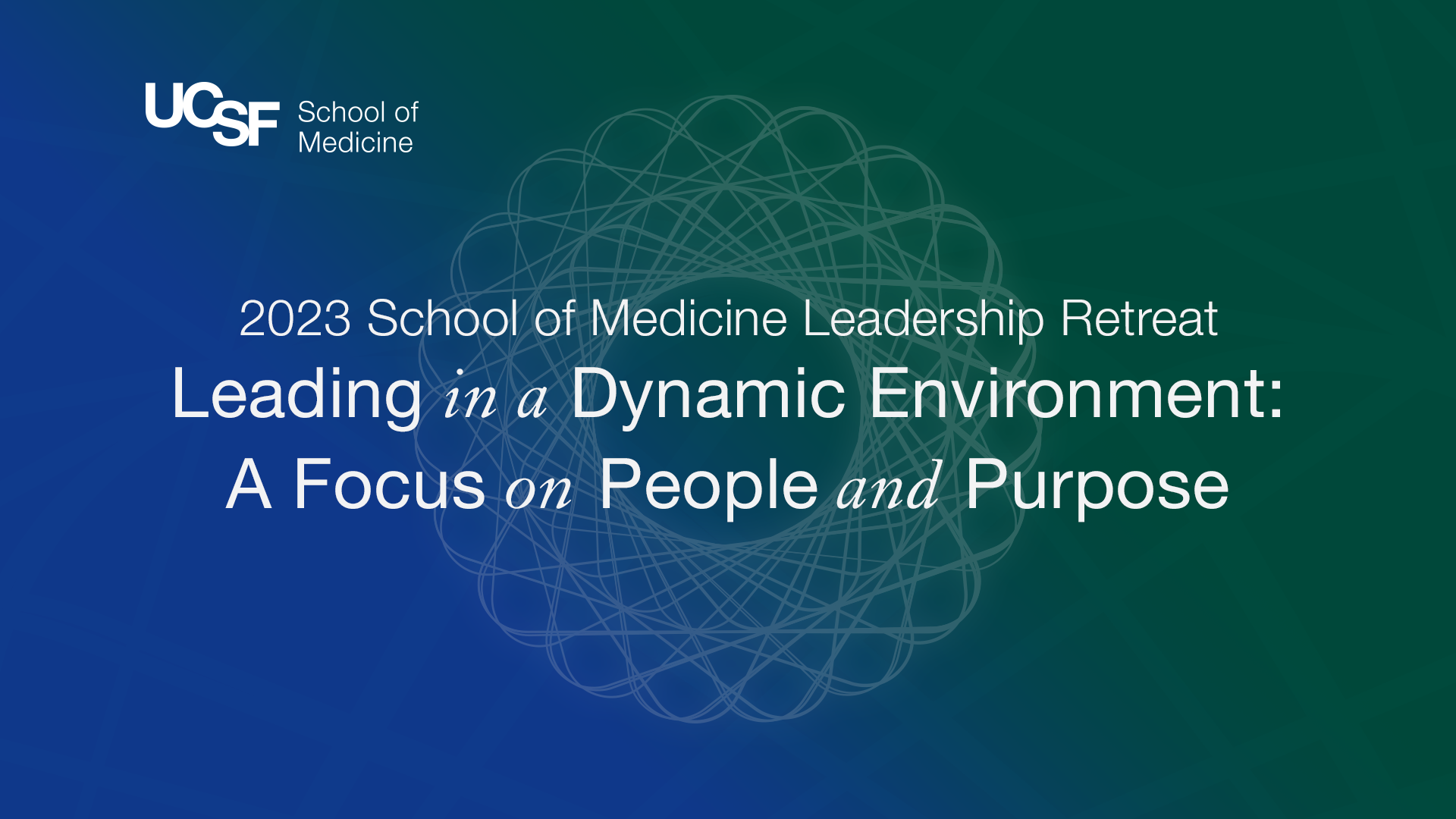 As we look to the future of academic medicine, external and internal forces are pushing us to operate differently and change the way we work. Our people are core to our current and future success. For us to continue to attract and retain brilliant minds, we must address systems and structures that need to change for a career at UCSF to continue to be seen as highly desirable; to ensure that our discovery, educational and clinical care missions excel in meeting current and future challenges; and to preserve the core values that make UCSF unique. 
At the 2023 School of Medicine Leadership Retreat, we will: 
Identify the fundamentals of how we work that need to change and envision the desired future for learners, faculty and staff in academia  

Devise strategies that will transform SOM and allow us to provide purpose-driven careers in academic medicine and research  

Identify what systems we must put into place to support leaders in creating the conditions in which our faculty, staff and learners thrive and do their best work 
Pre-reading materials available here.
Agenda: Thursday, February 2
5:00-8:00pm, Byers Auditorium @ Genentech Hall, Mission Bay
| | |
| --- | --- |
| 5:00-6:15pm | A Conversation with Patrick Collison |
| 6:15-8:00pm | Reception at SF Kebab, 550 16th Street |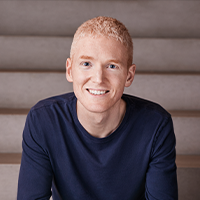 Patrick Collison
Chief Executive Officer, Stripe
Patrick Collison
Patrick Collison is a co-founder of the Arc Institute, a biomedical research institute that is dedicated to pioneering a new model for research. In partnership with Stanford, UCSF and UC Berkeley, Patrick, Silvana Konermann, and Patrick Hsu hope that by providing no strings attached, long term funding, Arc will bring together and enable ambitious and passionate biomedical investigators to study and address human complex diseases.

Patrick's primary role is chief executive officer and cofounder of Stripe, a technology company that builds economic infrastructure for the internet. With the goal of making online payments simpler and more accessible, Patrick and his brother John started Stripe in 2010. Today, Stripe powers millions of online businesses around the world.
Agenda: Friday, February 3
8:00 am-4:30 pm, Golden Gate Club, 135 Fisher Loop, Presidio 
7:30-8:00am
Arrival and Breakfast
8:00-8:15am
Dean's Opening Remarks
8:15-9:15am

Leadership Panel:
Suresh Gunesakaran, MBA
Sam Hawgood, MBBS
Talmadge King, Jr., MD
Catherine Lucey, MD

Moderator: Amber Fitzsimmons, PT, MS, DPTSc

9:15-10:15am
Keynote Speaker: Shirley Malcom, PhD
10:15-11:00am
Group Exercise: Sourcing Perspectives from the Crowd
11:00-12:00pm
Keynote Speaker: Michaela Kerrissey, PhD, MS
12:00-1:00pm
Lunch
1:00-2:00pm
Small Group Exercise: Vision for the Future
2:00-2:30pm
Break
2:30-3:45pm
Small Group Exercise: Five Bold Steps
3:45-4:15pm
Gallery Walk and Confidence Check
4:15-4:30pm
Closing Comments
Keynote Speakers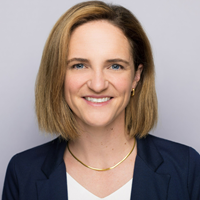 Michaela Kerrissey, PhD, MS
Assistant Professor, Management
Harvard T.H. Chan School of Public Health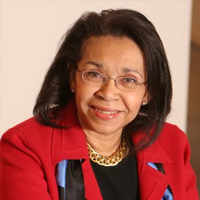 Shirley Malcom, PhD
Senior Advisor and Director, SEA Change
AAAS
Michaela Kerrissey, PhD, MS
Michaela Kerrissey, PhD, MS, is an assistant professor of management on the faculty at the Harvard T.H. Chan School of Public Health who analyzes how organizations innovate, improve, and integrate services. She focuses on how teams solve problems that cross organizational boundaries in healthcare delivery and science. Her research has been published in leading academic journals in both management and healthcare, such as Administrative Science Quarterly and Health Affairs, and she contributes to popular outlets such as Harvard Business Review, Stanford Social Innovation Review, and NEJM Catalyst. She has received Best Paper awards from the Academy of Management and the Interdisciplinary Network for Group Research, and was named on the 40 Under 40 list by the Boston Congress of Public Health.
Dr. Kerrissey designed the Management Science for a New Era course at the School of Public Health. She also teaches in multiple executive programs at Harvard's business and medical schools and received the Bok Center award for excellence in teaching.
Dr. Kerrissey holds a BA from Duke University, an MS from the Harvard T.H. Chan School of Public Health, and a PhD in Healthcare Management from Harvard University and Harvard Business School. She was awarded the Robertson Scholarship at Duke, a Hart Fellowship, and a Reynolds Fellowship at Harvard. Prior to her academic engagement, she was a consulting team leader at The Bridgespan Group, which was launched by Bain & Company.
Shirley Malcom, PhD
Shirley Malcom is senior advisor and director of SEA Change at the American Association for the Advancement of Science (AAAS). In more than 40-years at AAAS she has worked to improve the quality and increase access to education and careers in STEMM for all.
Dr. Malcom is a trustee of Caltech and regent of Morgan State University.  She was a member of the National Science Board, policymaking body of the NSF, and served on President Clinton's Committee of Advisors on S&T.  Malcom, a native of Birmingham, Alabama, holds a PhD in ecology from Penn State, M.A. from UCLA and B.S. from the University of Washington. She  is a fellow of the AAAS and the American Academy of Arts and Sciences where she serves as International Secretary. She was co-chair of the Gender Advisory Board of the UNCSTD and co-chair of Gender InSITE, an international collaboration to support application of a gender lens in policymaking in STI.
Malcom serves on the boards of the Heinz Endowments, Kavli Foundation and Public Agenda.   She chairs the board of the National Math-Science Initiative. In 2003, Malcom received the Public Welfare Medal of the National Academy of Sciences, the highest award given by the Academy.
​​​​​
Leadership Panelists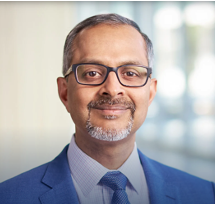 Suresh Gunasekaran, MBA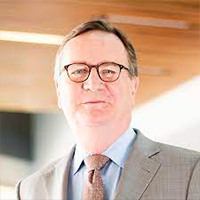 Sam Hawgood, MBBS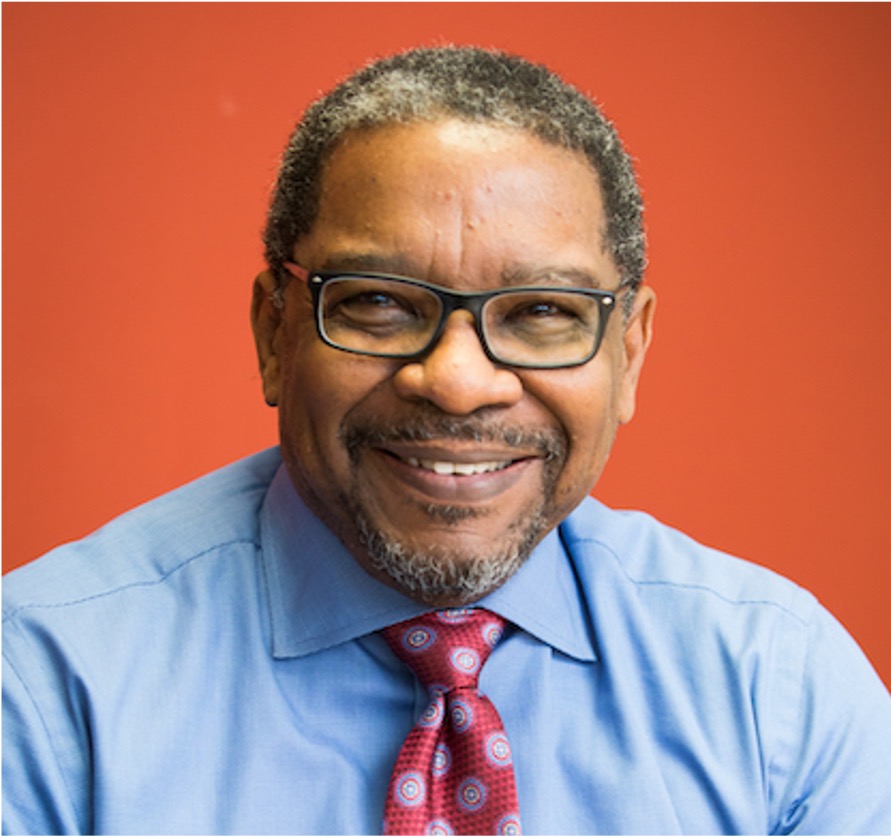 Talmadge E. King, Jr., MD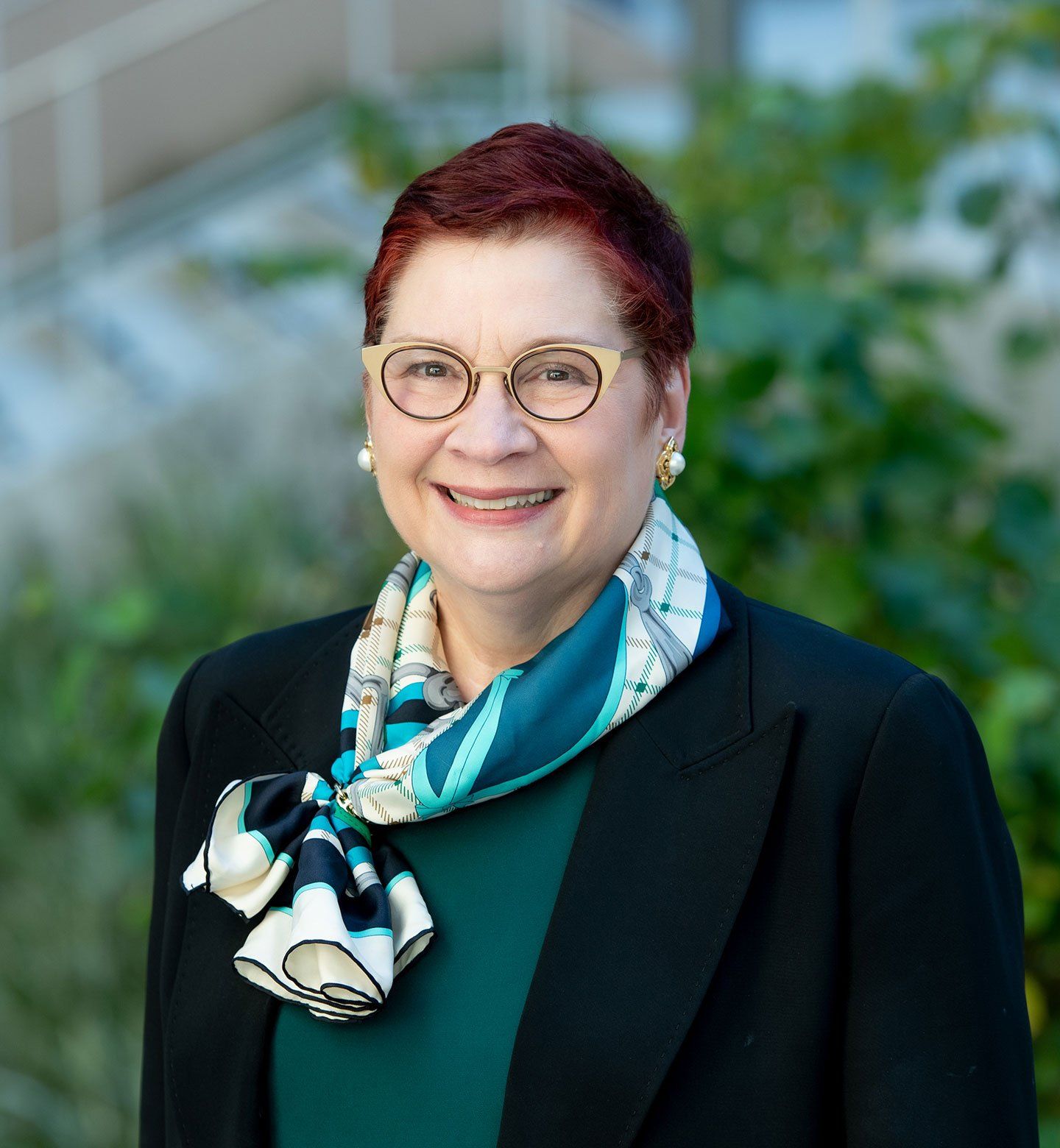 ​​​​​
Catherine Lucey, MD
Suresh Gunasekaran, MBA
Suresh Gunasekaran is president and chief executive officer (CEO) of UCSF Health, an internationally recognized health system that includes UCSF Benioff Children's Hospitals, Langley Porter Psychiatric Hospital and Clinics, UCSF Benioff Children's Physicians and the UCSF Faculty Practice. UCSF Health includes approximately 18,000 staff and physicians, maintains 1,290 beds, admits 41,000 patients and has over 2.5 million outpatient visits yearly, and has annual revenue of more than $5 billion.
Gunasekaran also oversees UCSF Health's expanding network of affiliated health care organizations throughout Northern California. U.S. News & World Report consistently ranks UCSF Medical Center among the country's top 10 hospitals and UCSF Benioff Children's Hospitals among the nation's best pediatric medical centers.
Gunasekaran leads the execution of UCSF Health's vision and the institution's next phase of growth, revitalization and innovation, including in the area of technology. He partners with UCSF's research and education enterprises and upholds the health system's PRIDE (Professionalism, Respect, Integrity, Diversity and Excellence) values, and commitment to advancing anti-racism and social justice.
Gunasekaran has more than 20 years experience in health care administration and information technology, with a focus on quality and safety, patient service, collaboration and operational excellence. He most recently was CEO of University of Iowa Hospitals & Clinics and associate vice president for University of Iowa Health Care. He led the clinical enterprise of Iowa's only comprehensive academic medical center, a more than $2 billion operation with 11,000 employees. He previously served as chief information officer and then chief operations officer for the health system of University of Texas Southwestern Medical Center. He began his career in health care as an administrative director in outpatient clinical operations at Children's Hospital at Vanderbilt. He also worked as an analyst for both Gartner and IBM/Healthlink.
Gunasekaran earned a master of business administration degree, graduating with honors, from Southern Methodist University.
Sam Hawgood, MBBS
Sam Hawgood, MBBS, is currently the Chancellor and holds the Arthur and Toni Rembe Rock Distinguished Professor appointment at the University of California, San Francisco (UCSF). Dr. Hawgood graduated from the University of Queensland in Australia in 1975. After graduation, he trained in pediatrics with a sub-specialty interest in neonatology in Australia. Dr. Hawgood moved to the Cardiovascular Research Institute at UCSF in 1982 to work with Drs. Tooley and Clements, pioneers in the discovery and therapeutic uses of pulmonary surfactant in premature babies. Dr. Hawgood served as Division Chief of Neonatology from 1994 to 2006, Associate Director of the CVRI since 1997, and Chair of Pediatrics and Physician-in-Chief of the UCSF Children's Hospital from 2003-2009, and Dean of the School of Medicine from 2009-2014. He was the President of the Society for Pediatric Research in 1999 and is a member of the National Academy of Medicine.
Talmadge E. King, Jr., MD
Talmadge E. King, Jr., MD, was named dean of the UCSF School of Medicine and vice chancellor for medical affairs in May 2015. He began his career at UCSF in 1997 as chief of Medical Services at San Francisco General Hospital. Since 2006, he has served as chair of the UCSF Department of Medicine, the largest department in the school, with approximately 29 percent of the school's full-time faculty.
A physician-scientist, King's research has focused on inflammatory and immunologic lung injury. He is best known for his pioneering work in the management of the interstitial pneumonias, a scarring process that often leads to death. His bibliography comprises more than 300 publications and he has co-edited eight books, including the acclaimed reference book, Interstitial Lung Disease.
During King's tenure as chair, the Department of Medicine was consistently the number one recipient of research dollars from the National Institutes of Health (NIH) among all departments of internal medicine in the nation. In 2014, the Department was rated the third best in the country and among the department's subspecialty programs, five were ranked in the top ten: Diabetes & Endocrinology, Cancer, Nephrology, Geriatrics, and Rheumatology. In 2014, its internal medicine residency program was rated the third best in the country.
King graduated from Gustavus Adolphus College and earned his medical degree at Harvard Medical School, followed by a residency at Emory University Affiliated Hospitals in Atlanta and a pulmonary fellowship at the University of Colorado Health Sciences Center in Denver.
He is a member of the Institute of Medicine of the National Academy of Sciences, American Academy of Arts and Sciences, Association of American Physicians, American Clinical and Climatological Association, and the Fleischner Society. He is a master of the American College of Physicians and fellow of the American College of Chest Physicians. He won the 2007 Trudeau Medal, the highest honor of the American Lung Association and American Thoracic Society.
Catherine Lucey, MD, MACP
Catherine R. Lucey, MD, MACP, a practicing physician and leading national voice on medical school education, was appointed Executive Vice Chancellor and Provost (EVCP) in November 2022.
As EVCP, Dr. Lucey will lead both UCSF's robust research enterprise as well as its highly ranked academic programs, comprising four professional schools and the Graduate Division. She will work in close collaboration with the Chancellor and the leadership team to develop and implement campus priorities and vision, maintain the University's status as an international leader in health sciences education and research, and oversee external partnerships representing UCSF's best interests across the University of California system, at the UC Office of the President, and beyond.
Renowned for her leadership, Dr. Lucey was Vice Dean for Education and Executive Vice Dean for the School of Medicine, reporting to Dean Talmadge E. King, Jr. In these roles, she directed the undergraduate, graduate, and continuing medical education programs of the School of Medicine and the Office of Medical Education. A champion of diversity, equity, and inclusion, Dr. Lucey also was on the executive management team for the School of Medicine's Differences Matters Initiative and oversaw other strategic projects across the campus.
Her national portfolio of work has included membership on the National Academy of Medicine, the Board of Directors of the Association of American Medical Colleges, and the American Board of Medical Specialties. Additionally, she served as Chair of the American Board of Internal Medicine. In these roles, she has worked to influence the direction of academic medicine and the continuum of medical education in ways aligned with UCSF's approach to education, culture, and community.
Dr. Lucey joined UCSF in 2011 from The Ohio State University, where she was Vice Dean for Education for the College of Medicine and Associate Vice President for Health Sciences Education for the Office of Health Sciences. She completed her residency in internal medicine at UCSF, including service as Chief Resident at the UCSF-affiliated San Francisco General Hospital (now named Zuckerberg San Francisco General Hospital and Trauma Center).
She earned her medical degree from Northwestern University School of Medicine.
Leadership Panel Moderator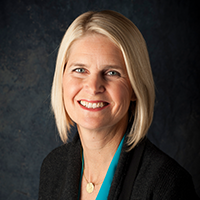 Amber Fitzsimmons, PT, MS, DPTSc
Amber Fitzsimmons, PT, MS, DPTSc
Amber Fitzsimmons, PT, MS, DPTSc is an associate professor, program director for the UCSF Doctor of Physical Therapy Program, and Chair of the Department of Physical Therapy and Rehabilitation Science. After practicing in the acute rehabilitation and outpatient physical therapy neurology settings, she transitioned to the corporate world where she was a mobility consultant for automotive companies such as Toyota-- a leader in their commitment to change lives for people with physical disabilities through innovative automotive solutions. She returned to academia in 2013 to pursue her Doctorate in Science with research in interprofessional collaboration in the clinical workplace. Her current research agenda focuses on "belonging" in health professions education. She has served the American Council of Physical Therapy Education as a founding board member for both the National Interprofessional Education Consortia and the Consortia for Humanities, Ethics, and Professionalism.