Faculty Development Core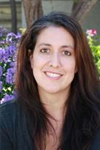 Christina Mangurian, MD, MAS (email)
Dr. Mangurian is a Professor of Psychiatry and Vice Chair for Diversity and Health Equity in the UCSF Department of Psychiatry & Behavioral Sciences. Dr. Mangurian founded and directs the UCSF Program of Research on Mental health Integration among Underserved and Minority populations (PReMIUM) and her NIH-funded research program focuses on improving preventative health care of people with severe mental illness (e.g., schizophrenia, bipolar disorder), particularly among underserved minority populations. Dr. Mangurian received the 2018 UCSF Academic Senate Distinction in Mentoring award and the 2017 UCSF Chancellor's Award for the Advancement of Women.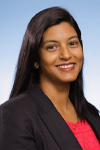 Urmimala Sarkar, MD, MPH (email)
Urmimala Sarkar MD, MPH is Professor of Medicine at UCSF in the Division of General Internal Medicine, Associate Chair for Faculty Experience for the Department of Medicine, Associate Director of the UCSF Center for Vulnerable Populations. Dr. Sarkar's research expertise is innovating for health equity, using novel approaches to enhance the quality and safety of outpatient care in safety-net health care settings. She holds a K24 mentoring grant from the National Cancer Institute, serves as the principal investigator for the primary care research training T32 grant, and joint principal investigator for UCSF's LEAP learning health systems K12 early-career faculty training grant. She received the 2017 School of Medicine's Pathways to Discovery Mentoring Award, the 2019 ZSFG Department of Medicine's Mentoring Award, and the 2021 Society for General Internal Medicine National Mid-Career Mentoring Award.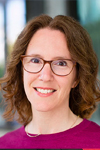 Vanessa Jacoby, MD, MAS (email)
Dr. Vanessa Jacoby is a Professor and Vice Chair of Research for the Department of Obstetrics, Gynecology, and Reproductive Sciences. Dr. Jacoby is a clinical researcher with a focus on improving care for people with uterine fibroids. She has conducted multiple clinical trials of new, minimally invasive treatments for people with fibroids including MR Guided Focused Ultrasound and is the site principal investigator for a large, nationwide study of fibroid treatments called COMPARE-UF (compare-uf.org) supported by PCORI. Dr. Jacoby is also the principal investigator of ULTRA, a multi-center study of people with fibroids undergoing laparoscopic radiofrequency ablation (fibroids.ucsf.edu). Dr. Jacoby's work has also focused on long-term health outcomes following hysterectomy and oophorectomy, particularly for people with BRCA1 or BRCA2 gene mutations who undergo premature surgical menopause with risk-reducing salpingo-oophorectomy.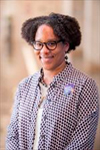 Monica McLemore, RN, PhD, FAAN (email)
Monica McLemore is a tenured associate professor in the Family Health Care Nursing Department and an affiliated scientist with Advancing New Standards in Reproductive Health. She currently holds the Thelma Shobe Endowed Chair. She retired from active clinical practice after a 28-year clinical nursing career in 2019; however, continues to provide flu and COVID-19 vaccines. Her program of research is focused on understanding reproductive health and justice. To date, she has 93 peer reviewed articles, OpEds and commentaries and her research has been cited in five amicus briefs to the Supreme Court of the United States, and three National Academies of Science, Engineering, and Medicine reports, and a data visualization project in the 2019 Future of Medicine edition of Scientific American. She became the Editor in Chief of Health Equity Journal in 2022.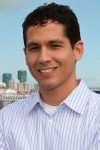 Ryan Hernandez, PhD (email)
Dr. Ryan Hernandez' research focuses on computational genomics and complements the department's emerging strengths in quantitative sciences and genomics: First, he seeks to characterize the patterns of genetic variation within and between populations using large-scale genome resequencing data. A second branch of research in his lab focuses on developing novel population genetic simulation techniques. Such simulations are used to lend insight into the plausible evolutionary forces that have shaped patterns of genetic variation, including the implications of complex interactions among selected alleles in non-stationary demographic environments. His third branch of research seeks to exploit population genetic models of demographic history and natural selection to interrogate the genetic basis of disease. By capitalizing on recent theoretical advances, Dr. Hernandez is constructing models of population dynamics that will utilize genomic re-sequencing data to discover novel regions of the genome that underlie genetic susceptibility to disease and drug response.
Faculty Advisors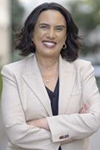 Kirsten Bibbins-Domingo, PhD, MD, MAS
Dr. Bibbins-Domingo is Professor and Chair of the Department of Epidemiology and Biostatistics, and the Lee Goldman, MD Endowed Professor of Medicine. She is the inaugural Vice Dean for Population Health and Health Equity in the UCSF School of Medicine. Dr. Bibbins-Domingo co-founded the UCSF Center for Vulnerable Populations at Zuckerberg San Francisco General Hospital that generates actionable research to increase health equity and reduce health disparities in at-risk populations in the San Francisco Bay Area, California, and nationally. Dr. Bibbins-Domingo is a general internist, cardiovascular disease epidemiologist, and a national leader in prevention and interventions to address health disparities. She is an NIH-funded researcher who uses observational studies, pragmatic trials, and simulation modeling to examine effective clinical, public health, and policy interventions aimed at prevention.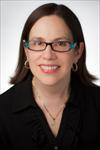 Elena Fuentes-Afflick, MD, MPH
Dr. Fuentes-Afflick is a Professor and Vice Chair of Pediatrics, Chief of Pediatrics at the Zuckerberg San Francisco General Hospital, and Vice Dean of the UCSF School of Medicine at ZSFG. As a pediatrician and epidemiologist, Dr. Fuentes-Afflick has conducted research studies focused on issues of acculturation, immigrant health, and health disparities. Her scholarly work has also addressed the promotion of diversity within academic medicine and pediatrics.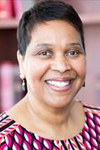 Cherrie Boyer, PhD
Dr. Boyer is a Professor of Pediatrics based in the Division of Adolescent and Young Adult Medicine where she serves as the Associate Division Director for Research and Academic Affairs. She is an internationally recognized health psychologist with nearly 30 years of research experience in adolescent and young adult health. Dr. Boyer has been the recipient of many grant awards and has been a productive investigator, publishing widely in sexually transmitted infections (STIs) and human immunodeficiency virus (HIV) prevention in adolescents and young adults. Her program of research focuses on the development and evaluation of cognitive-behavioral and community-level intervention strategies utilizing both culturally competent and positive youth development frameworks to promote sexual health and to reduce the risk of STIs, HIV, and unintended pregnancy and their sequelae in adolescents and young adults (youth).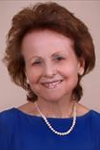 Claire Brindis, DrPH
Dr. Brindis is a Distinguished Emerita Professor of Pediatrics and Health Policy (on Recall), Department of Pediatrics and Department of Obstetrics, Gynecology and Reproductive Health Sciences and Emerita Director of the Philip R. Lee Institute for Health Policy Studies at the University of California, San Francisco (UCSF). Dr. Brindis is also the Co-Director of the Adolescent and Young Adult Health National Resource Center(http://nahic.ucsf.edu). She is also a Founding Director of the Bixby Center for Global Reproductive Health in the Department of Obstetrics, Gynecology and Reproductive Sciences and IHPS, UCSF. As a bicultural, bilingual researcher, she Incorporates a variety of quantitative and qualitative methodologies, as well as community participatory research. Dr. Brindis' research focuses on program evaluation and the translation of research into policy at the local, state, and national level.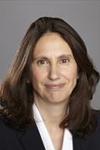 Alicia Fernandez, MD
Dr. Fernandez is Professor of Medicine at UCSF and a general internist at Zuckerberg San Francisco General Hospital. She is the founding Director of the UCSF Latinx Center of Excellence, a HRSA and UCSF funded initiative to increase academic diversity. Dr. Fernandez directs the Latinx and Immigrant Health Research Program at the UCSF Center for Vulnerable Populations which generates actionable research to increase health equity and reduce health disparities in at-risk populations in the San Francisco Bay Area, California, and nationally. Dr. Fernandez's research expertise includes language and literacy barriers in health care, health care equity in chronic disease, and racism in medicine.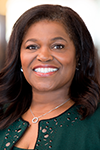 Renee Navarro, MD, Pharm D
Dr. Navarro is Professor of Anesthesia and the Vice Chancellor of Diversity and Outreach, charged with creating and maintaining a diverse university environment where everyone has an opportunity to excel. She collaborates with faculty, staff and students to develop and carry out a strategic plan for diversity and inclusion at the campus – and in recruitment and retention of faculty, students, trainees and staff. Navarro serves as a campus expert on diversity goals, act as the campus spokeswoman for best practices, and establish and lead an advisory group. Navarro is especially looking forward to establishing a campus-wide multicultural center to provide space and resources that support inter-professional collaboration among UCSF faculty, staff, trainees and students for outreach, recruitment and diversity education programs.
Institutional Advisors 

Daniel Lowenstein, MD

Talmadge E. King, Jr., MD

Renee Navarro, MD, PharmD

Catherine Lucey, MD

Tung Nguyen, MD

Brian Alldredge, PharmD
Contact Us
Contact the program manager at [email protected] with questions or to join our listserv so that we can keep you informed about various activities and leadership opportunities.